10 Apps for parents in India
By Madhurie Singh, April 07, 2014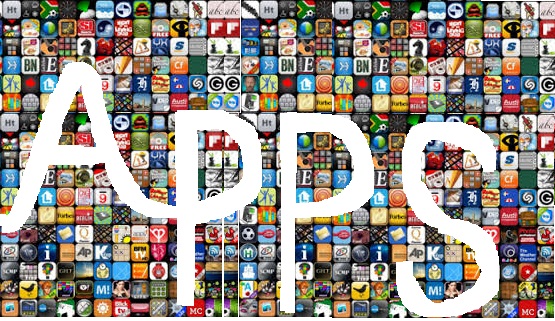 You all know, I was selected by Google to judge their Cloud computing Apps competition 2013. Since them my knowledge of evaluating the apps has grown hugely. Although I have been using internet since decades, Apps are a recent phenomenon. So I thought to share all those apps that help me be a smart mom.
To Plan my appointment, calls, various activity

My favorite and most dependable is 

Google Calendar

. It can be accessed from anywhere, synced with any mobile; tablet or laptop provided I am using my primary Gmail account on all. You can easily duplicate by making the reminder recurrent by easily checking days, end time. Also it can be shared with others by adding their email ids.

Other similar APPS are  Calendar, Clean House Chores, Timetable

I am a research keeda. For me knowledge and information about everything is very critical.

Nutrition Data is my favorite when it comes to finding what is the nutrition facts about any food be it fruits, vegetables, cereal, dairy or non vegetarian items.
 Foodfacts is also another of my favorite app though I use the site more. It tells me about any packaged food and whether it is safe or not safe for my kids.
Hydro. While working on the laptop, I actually forget to drink water for hours. But even since I have installed this APP, I drink enough water everyday as it reminds me at preset intervals and changes the total volume of water needed to drink if it's hot or if I am exercising.

After working for a pharmaceutical companies, my interest in reading the list of content or formulations, the effects, side effects and when the medicine should be used.

WebMD is my favorite. I can instantly look up any symptom, reaction, treatments and drug information.

Vaccination of children is important yet easily forgettable. Although my boys have crossed most of the vaccination but still it's something that you must install this App called Child Vaccine.
Maps with GPS is no doubt my recent (surprisingly) addition and I cannot tell you how much I love it!

Earlier I would map a map on a sheet of paper and still get lost. But with this awesome App, every time I am lost driving, the voice over starts to re guides me of the route from the spot.

Yes we have a lot of pictures of our darling kids.

I started very early and uploaded the albums to snapfish.com. I have albums of my boys on snappish that can be easily shared with any relative too. Also if I want, I can get the albums printed too by a click of a button.
Now they have an App too called Snapfish.

I am so poor in using good words that I count my blessings when it comes to the various help I get online. Be it Ginger to Google words.

Recently while teaching my son, I found this App extremely helpful. Dictionary English to Hindi and Hindi<>English Dictionary

My first baby is showing teenage symptoms 😉 already even though he is only going to be 11 year old!  So even though I haven't given him any phone to call anyone, I know it's going to happen soon. But the paranoid mom I am (my hubby's favorite teaser); I am checking on the various Apps that will help me be a stress free parent.

MamaBear, NetNanny, SnapSecure, VithU, Ringya are a few I have checked. My secret of testing them is by using my husband's number. He gets really mad when I call him and tell him, you are not supposed to be driving above 50Km/hour! LOL Mamabear checks on the speed of the vehicle, social media logins, location of your child.

Do you go to the mall to buy one item and come back with 50 items? I am guilty of that and trying to curb it by using this shopping list App.

Shopping List, Stickynotes, Voice secretary

Whatsapp, Twitter, Facebook Page are not new to you. Yet, how it is used may be something I must share.
I have Facebook groups (private) where the parents of the school where my kids goto, share their thoughts, ideas and worries with solutions.
I also am part of activity groups on Whatsapp where we are sharing specific activity related information.
Twitter is my way of reaching out to similar minded people easily when I need to share or ask something.
I get lots of women who are scared of social media usage. A quick guide to them.

Create groups on Facebook and open albums of your family only to family and close friends. I have 50 groups. So not all can view my kid's albums and not all can comment or share.
Allow these groups based on the trust you have to comment on your wall, share your status or even view.
Block anyone who is over smart.
You cannot see my email or phone even if you are my family on FB. Because if you are family, you already know my contact details ;).
Before I add anyone, I check the person's wall, shared items, comments and pages liked. Only after I am satisfied they are added into one of the acquaintance groups.