Madhurie Singh was commissioned by Coca-Cola to spread awareness about their project Support My School Mission 1000 School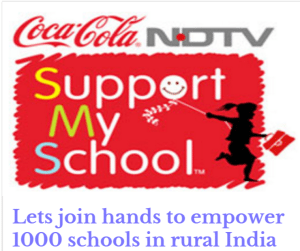 Named as 101 Most Inspiring Women in Digital India 2015

Invited by Radio One FM 98.4 for a talk on Child safety
https://www.facebook.com/RadioOnePune/photos/t.1646140633/840688959274503/?type=3&theater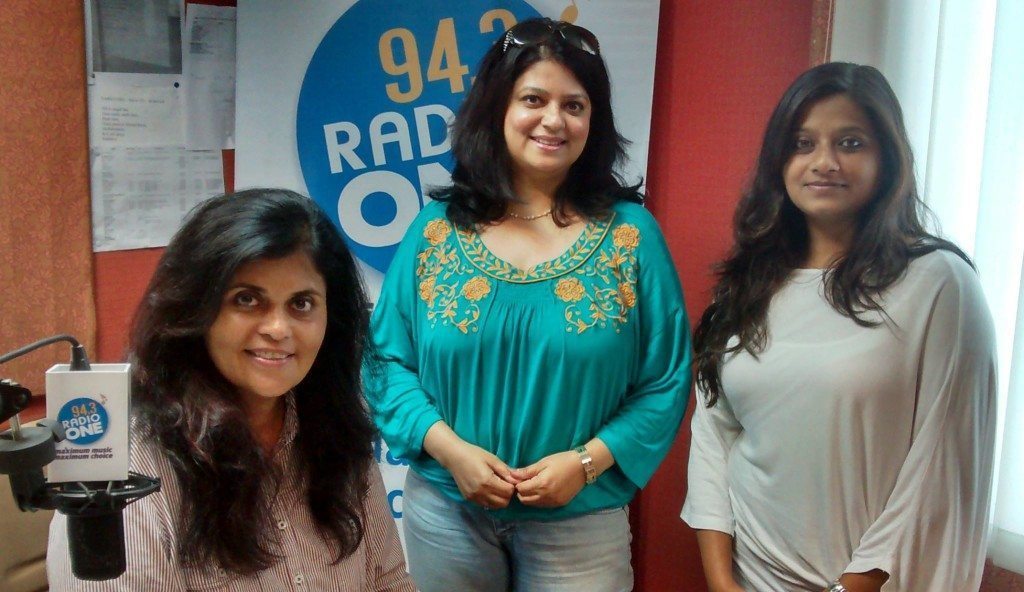 Selected by Google to Judge their Google Cloud Computing Apps 2013
Judging the Google Apps competition 2013
 Cloud Developer Challenge 2013
Source:
Invited by CNBC 18 for a show on how to save money.
Pune Mirror Quote on introduction of sex education in school curriculum, 10th Jan 2015 Mumbai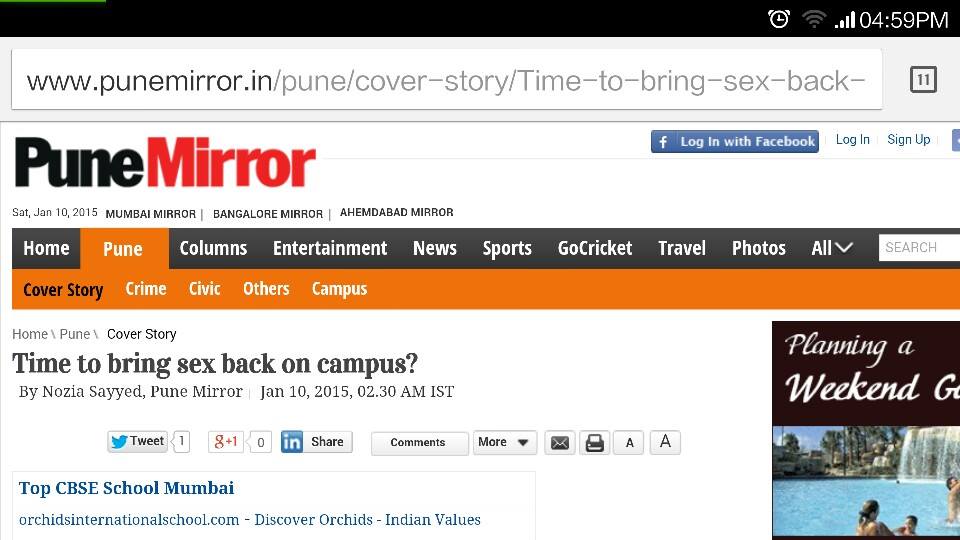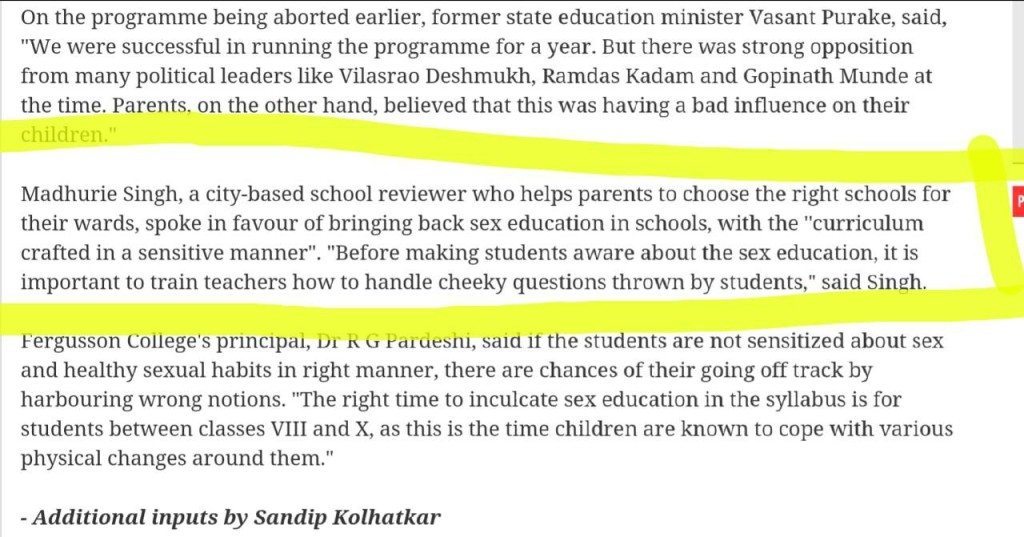 DNA newspaper article 17th Jun 2014 click link
DNA newspaper quotes on 4th Feb 2014
Invited by CNBC 18 for a show on how to save money.
Interview by YEDG http://yedg.groupsite.com/post/interview-with-ms-madhurie-singh
Pune School Watch – DNA Interview Madhurie Singh – Date 11th October 2009
Madhurie Singh pens details about the leading schools in the city and passes on whatever information any parent would like to know.
by Kavita Kane
Madhurie Singh teaches you to learn more about schools. She does so through an equally interesting medium – blogging.
"The blog, MadhurieSingh.com, is like a reality blog, updates on a daily basis where I pen details about the leading schools in the city and supply whatever information any parent would like to know." says Singh. There are 1000 hits a day.
A nasty incident at a swish, upmarket kindergarten school gave her enough reasons to rethink and start a crusade of sorts on the school admissions and procedures which drive most parents up the wall with rising anxiety.
"After my personal bad experience with one of the most prestigious schools in the city, I decided to start collecting details about each and every school, their rules, admissions, pros and cons. Admission time is a nightmare for all parents and most of it arises from ignorance about the schools which would best suit their child," argues Singh. " It is ignorance and great expectations from schools that make most parents unhappy and confused about which school to pick and choose for their ward."
Her first objective was that the blog should not be a website of just facts and clinical data. " It is not a brochure where you get some ready information about when admissions start and what the fees would be – it is than that,: explains Singh.
"I gave it a certain personal accountability by detailing facts with some illustrations, incidents and by relating issues. It is a personal assurance or warning about each school. The general information about the said school is supplied. Besides, if the parent wants to know more, I reveal more. I reveal details through private communication. For instance, one prominent city school is particular about the mother being highly educated but not a working professional. Most parents are unaware of such idiosyncrasies of individual schools and I hope to enlighten them, smiles the ex-software engineer, who blogs full-time with her research of city schools.
Beside basic information, data and statistics of each school, there are small articles on varied subjects related to school-going kids, parents and teachers. " Topics which often children are either shy or wary to talk about with their parents or teachers are often dealt with _ say, sex education, which movies for different age groups, what religion means to a child, interesting conversations between child-parent / child-teacher, the materialistic culture of big birthdays and expensive return gifts and similar issues. The idea is to get to know the child better and make him/her a better person.
Having covered 10 leading schools till now, Singh plans to expand the campus horizons – all for the benefit of anxious parents. " I have covered only English medium schools – mostly Indian Certificate of Secondary Education (ICSE), Central Board of Secondary Education (CBSE) and International Baccalaureate (IB) schools as I am mostly catering to out-of-town and expatriate parents, says Singh.
"Since they have just settled in a new city, they are totally clueless about the schools and education centers here. Often, the reason they have settled in Pune is because of their child's education. I think parents have the right to know all about the school they wish their child to be in," reasons Singh.
"But for that they need to do their homework and a thourough check. I am only assisting them in this endeavor.
Time of India 
Self-defence the best practice – The Maharashtra Herald, Saturday, March 2008
By Aaditi Jathar aditijathar@sakaaltimes.com
KALYANINAGAR: Do you know that you can use your legs, arms, elbows, fingers and head for around 20 moves for self-defence? Madhurie Singh, has made a list of such techniques and conducts free one-hour training programme for women of various age groups.
This training, she says, is meant for a person who does not have a background of various martial arts, but is willing to learn simple self-defence tactics. "The idea is to use these techniques to hurt the attacker and escape from the situation, despite being unharmed. These are not meant to fight back the attacker," she says.
Some of these moves include butt kicking, correct way of eye poking, hitting hard on Adam's apple, using knee or feet to kick on the shin bone.
"If these moves are practiced once a week, they turn into reflex actions, during attacks," Singh said.
For the first time, she conducted the training in Delhi in October 2007. However, it was only after the Wipro BPO employee, Jyotikumari Choudhary's murder in Pune that Madhurie took it seriously and designed the one hour session.
Madhurie is not happy with the response to the training. "Today, I goto women and tell them I need just one hour to tell them what can be done for self-defence. I would consider it my success when the situation is reversed."
Pune Mirror
SuperIndianKid Billboard 2010
I am the second daughter of my mom and dad born in Varanasi. Just missed by 10 min being born in the train. Else the Indian Railways would have given me a free pass for 12 years. Anyways, my connection with Varanasi did not last long as dad moved to various cities in India. Being an expert at breaking the lock outs and labor union related strikes, he was lured by public sector companies always to join them. So Kharagpur, Calcutta, Jharia, Dhanbad, Allahabad, Bangalore, Hyderabad and Delhi where all my cities for minimum 3 years. I have always loved travelling and moving to new cities have been my best experiences. I had the best childhood so mush so that it's akin to a princess's dream. The best schools and colleges. Did my engineering from Bangalore as we were there for 11 years as one by one my sibling did their engineering or medicine. Worked in Aptech Education and moved to Hyderabad in the same company. Later was selected into an MBA program by FORE, Delhi.
That's where I met my would be husband. He seemed and still is the coolest dude. Nothing perturbs him ever. Always helping people out of the way. Either of us do not know if we ever expressed any words but we were together mostly doing group projects. He just mentioned that my bindaas laughter which he now describes as ravana's laughter attracted him. Yes, I am famous for my hearty laughter and people who know me well, know where I am just by hearing my laughter.
Met my in laws the day they were going to meet a prospective bride.  Of course I was unaware. But my partner we confident that after his parents met me there would be no going back.  My FIL came more like a shock to me with bodyguards escorting him in his Ambassador with  red light. That's when I realised my FIL was DIG of Odisha.  My husband still says since you never asked, I did not tell you! So they did go to see the other girl and to my MIL's embarrassment, my FIL did not utter a word there.
And then after a few years with a lot of family drama, we got married in the most gala styles, with the chief minister and the entire who's who from Orrissa and the heads of most Public Sectors blessing us.
Didn't want to cry initially at the "bidai" but my aunt hugged me so tightly and her loud cry shattering every nerve in my brain, I gave in and wailed out louder than her.
A year after the marriage left to Aussi land and worked there as a software consultant and analyst. Meanwhile my hubby wanted to start a startup with his 3 friends. So while he moved back I stayed for 6 months in Sydney to finish my project. Then took a world tour alone against everyone's wishes but with my husband's support. After making a quick trip to cities of Australia , I went on to cities in USA, cities in UK, France, Germany and Mumbai. People thought I must a South American as Indian ladies never went out alone. Wanted to go to Singapore and New Zealand but could not.
Then started my ordeal of starting a family. 3 years of damning infertility tests, procedures and surgeries with injection every day and night turned into an emotional glass doll from an over confident one. Stopped going to friends, functions and parties where people got vicarious pleasure in asking only me when is the good news! I absorbed myself into internet which was always ready to answer my questions and helped me share my feelings without any sarcasm. I learnt astrology to understand what and why I went through. Then realised it was only delayed. Had I waited for the right time, I would have been spared a lot of pain and money.
Then, when the last surgery did not work out as expected, we thought of IVF, when my doctor said there was a new test going in west with cancer drug for infertility. And that's what worked finally! So when he did an ultrasound and showed us the tiny embryo pulsating, my husband and I did not utter a word. For months we literally dreamt and practising mentally how we would react when it will be confirmed, but none of that happened!  And soon we were proud parents of a chubby baby boy. And then the doctor warned us to not delay if we wanted a second child. So a year and a half we had another cute baby boy.
Life seemed full and no time to for anything in the world. But it was not easy raising two babies alone. So to take a breather for 2 hours got my elder one into a playschool. That's when my tryst with Playschools, schools and the education related journey started. I used to find peace in my blogging experiences with products that helped me in anyway as a new mother. Soon I became the star writer on one of the review sites with several fans and followers.
Once when I had a trouble with a school that refused to acknowledge their goof up I blogged about it. That's  what made me into a full time school review blogger as, in a single night I got around 100 messages supporting my cause. Since then I am busy reviewing schools. Went and bought the domain and the hosting space for my website. Bought the various add ins to complete my website. To cover the cost, I started conducting 1-1 workshops for parents who needed more than the articles. And so today I have written more that 150 articles and replied to several comments.
I have just followed my heart all the way. Never done something to earn moolahs when I could have. Several schools approach me with offers sometimes going into 5 digits to write a review for them. Kept these lures at bay successfully as my cost is covered by the workshops. Maybe in the future will let a few companies and local related people place their ads to generate some revenue.
Some of my bizarre dreams, to build a Science Center in Pune similar to National Science Center in New Delhi, to provide hands on exposure to the physics, chemistry and mysteries of science.
To build sports and activity centers in four corners of the city that allows children from all walk of life to play and participate in everything possible and enrich their personality. Only academics do not define you!
Now I am planning to provide an online admission facility to those residing out of Pune again to save the time and money that they will otherwise have to spend to get their children admitted to the school that suits them best.
Several parents want to know where my kids are going. My advice to them, based on my status, ability and financial abilities I have chosen a school for my kids, but that is not necessarily best for them. Hence prioritise the factors and then choose the schools that is best for you and your children.
Testimonials of parents about my school consultations.