Ask School Expert
By Madhurie Singh, May 26, 2016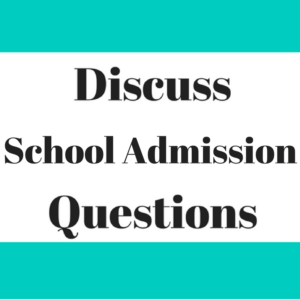 Dear parents,
I know you are hassled and fretting to find the right school, board, teachers, curriculum etc for your child.
So once again starting this page to ask me questions related schools, boards, admission, teachers etc.
Each family is unique, your needs, preferences and requirements will be different. Hence, a school that is good for me may not be good for you.
Try to reply in the comment with details so that its not guess work for me.

When you ask a question, mention, age and grade of the child, current school name in full, area and if possible school link to make it easy for me to check it out before replying.

If you are not happy with a school, mention the reasons as I do not want to guide you to another school with same issues.
If the question is needs more than one 2 lines of reply, then you will be asked to book phone consultation as everything is not black and white.




Click this link to Book Phone Consultation with me.