Compare Protinex and Complan childrens protein health drink supplement
By Madhurie Singh, April 22, 2013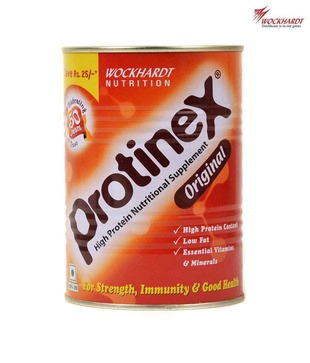 You all must have read my review on comparison of Complan, Boost, Bournvita, Horlicks. If not read it here  Ever since that article was published I found several parents requesting me to compare Protinex with Complan or review Protinex, Nutrilite and protein shakes for the health of their children. There is another high demand article by parents on Pediasure, that you can read here.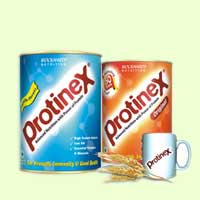 So here it is.
To start with taste is very important factor for a supplement to be successful with children. But somehow that part is definitely won over by Bournvita, with their chocolatey and crunchy taste.
Complan and Protinex do not compete well with Bournvita and Boost in taste.
Yet, the prime reason for any parent to buy these expensive health drink supplements is not taste. It is the protein content in each scoop of the powder that matters. If there are any other ingredients that will help, even better reason to buy.
So here is the chart of the two protein health supplements for kids that should explain the difference. Also read the explanations to know the what and why.
But before that a quick review on how much protein we need.
The Recommended Dietary Allowances (RDA) for protein, in grams, are:
Infants 0 to 6 months = 13gm;
Infants 6 to 12 months = 14gm;
Children 1 to 3 years = 16gm;
Children 4 to 6 years = 24gm;
Children 7 to 10 years = 28gm;
Now based on the tabular data below, this is my report.
Now that you know how much protein your child needs based on the RDA, lets compare the most important ingredient, protein in both brands, Protinex and Complan.
Protein Is definitely more in Protinex and their claim is true that it is the protein supplement with maximum Protein in one scoop.
Protinex has double protein (9.6GM) as compared to Complan's (5.94GM).
Calcium is also nearly double the amount in Protinex (400mg) as compared to Complan (264mg).
Vitamin D is double in Protinex (100mcg) as compared to Complan (49.5mcg)
Energy  has also doubled in Protinex.
So a clear winner is Protinex. But it's double the cost per drink as compared to Complan. So if you can double the quantity of Complan it becomes the same as Protinex. 🙂
For me the winners are both actually the same when it comes to value for money.
Best Protein Health Drink for Kids – Horlicks, Complan, Bournvita?
[table id=1 /]