Buy these food items to lose weight fast
By Madhurie Singh, December 26, 2016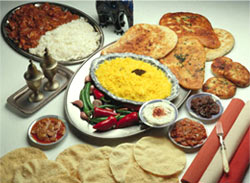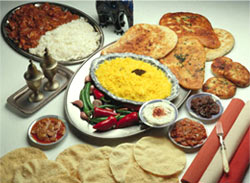 Fast and furious way to make your child lose weight. Now this does not mean, adults can not eat them. In fact, the entire family should be eating these together.
Buy these food items to lose weight fast.
Sprouts for daily one meal (no soybeans)
Eggs, Oily Fish, Chicken
Paneer made from cow' milk or homemade
Red poha
Idli powder made of jowar and urad daal
Dosa powder made of jowar, urad and chana
Peanuts and almonds
Cold pressed Coconut oil, Cold pressed Mustard oil or Patanjali, Peanut oil, Til Oil
Amul Ghee or home made cow's ghee
Amul Cheese slices or cubes and a tin to grate
Amul Butter or home made cow's butter
Barley grains
Jowar grains
Atta of jowar, bajra, barley, chana, whole wheat
Chana daal, toor, moong, urad and masoor daal
Brown chana, Rajma and peas
Cruciferous vegetables everyday once. Cauliflower, cabbage, broccoli
Bitter vegetables alternate days once. Karela, kheska
Lauki, Tori once every alternate days
Mushroom packs Shitake and Mitake if possible
Potato, Onions, Tomatoes
Palak everyday once in any form. Salad, blanched, sauteed, cooked
Carrots and Raddish in salad with capsicum, cucumbers, tomatoes and spring onion every day
Fresh Garlic and ginger, Green Chilli. No paste
Sirka (Vingear non synthetic dark color), soy sauce
Cow's milk Curd for each meal Amul or home made
Buy amla, lemons, pudina and coriander greens
Aged pickles and Urad daal papad
Sea Salt, Black Salt, Rock Salt, Iodised salt
All Garam Masalas
Green tea
Honey
Calcium citrate (if not available then Calcium Carbonate), Vit D3, Magnesium, Vit C, Vit B12, Vit A for one month (Surprise reason to gain fat)
One bottle cod liver oil for one month
Flaxseeds, Black and White Til seeds, puffed rice
Dark Jaggery
Cocoa powder, Dark Chocolate, balink powder, baking soda
May add items so save this link.
How to eat these and when to eat will be in the next few post. You must have all these items ready at least for a week. A few products you will have to stock for a month as they are sold in large quantities only.
(*Amul brand is used as this is the only pure as of now in the dairy line that I have used. My uncle has worked with NDDB and Amul and has always mentioned that this is the purest brand amongst all. Patanjali products are new. I have used Mustard oil, Honey and a few hand washes. All are really good and worth mentioning. I am not paid to write their name, though if Amul or Patanjali are reading and want to pay, bring them on ;))