How to prepare for NEET (AIPMT) or MHCET 2016 for MBBS?
By Madhurie Singh, May 01, 2016
My boys have told me mom, no medical career for us. So this article is especially for all my readers whose children want to take up medicine as a career.
It's such an important test for medical aspirants and the adults are screwing up royally with the dates.
Couldn't the Supreme Court come up with the verdict a month before ?
But students and parents, take a deep breath.
Agree that many in Maharashtra may not have filled the NEET or AIPMT form. Don't fret.
I know MH CET is on 5th May 2016, so this article may not be of help. Yet, read it for the phase 2 test of NEET/ AIPMT .
Apply again. The next date for the same test of NEET  for MBBS Seats in India is on 24th JULY 2016. 
CLICK to APPLY After a few Weeks! (current link is for 1st May test)
FEE DETAILS

WITHOUT LATE FEE

WITH LATE FEE

FOR GENERAL/OBC

Rs.1400/- (INR)

Rs.2800/-  (INR)

(Rs.1400+Rs.1400)

FOR SC/ST/PH

Rs.750/-  (INR)

Rs.2150/-  (INR)

(Rs.750+Rs.1400)
You not only get 2.5 months to prepare but also be cool.
So how should the preparation be, now that you know the pattern of exam for both MH CET and AIPMT (NEET).
Get the  question paper of NEET from 2013, 2014, 2015 years. Also known as AIPMT in 2014, 2015
Basically get CBSE Class 11 and 12 Books for Physics, Chemistry, Biology and Zoology.
You must aim to finish three revisions before 16th July 2016.
That gives you May (31 days)+ June(30 days)+ July (15 days) = 76 days
Start ticking off revision 1 for all topics and all subjects. You must finish first revision by end of May 30th 2016.
Second Revision by end of June 2016
And Third Revision by 15th July 2016
Now take each question paper and write how many marks questions was asked against the Subject – Topic column. Physics – Motion – Marks – Your strength
Repeat for all Subjects for all years of question paper in the past.
Start focusing on the toughest topic first. You will need maximum time to understand each concept here than for the easy topics.
Now make a time table with each day and and hours you will study. Now is the time to spare all your time to studies. You many play your regular sports and TV for a 20 min.
Do not neglect any day. By end of the night, ensure you have ticked off each topic for the day.
If you like to study one subject at a time, go for it.
Good Luck. Drink water and eat Almonds with curd and Sugar. ( Curd and Almonds help to cool down giving the omegas your brain cells need. Water of course is the transport system to carry all nutrient to your brain and cells).
Nothing is impossible.
This is how the AIPMT or NEET application looks like.
Contact these numbers : Click http://aipmt.nic.in/aipmt/contact.aspx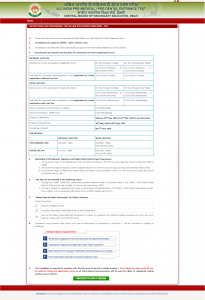 What is NEET?
The National Eligibility cum Entrance Test or NEET-UG is a entrance examination in India, for students who wish to study any graduate medical course (MBBS), dental course (BDS) or postgraduate course (MD / MS) in government or private medical colleges in India.NEET-UG (Undergraduate), for MBBS and BDS courses, will be conducted by the Central Board of Secondary Education (CBSE). NEET-UG replaced the All India Pre Medical Test (AIPMT) and all individual MBBS exams conducted by states or colleges themselves. However, many colleges and institutes have taken a stay order and conducted private examinations for admission to their MBBS and BDS courses.
What is AIPMT?
The All India Pre-Medical / Pre-Dental Entrance Test (AIPMT)[1] is an annual medical entrance examination in India.[2] The exam is conducted by the Central Board of Secondary Education(CBSE), Delhi for admission to MBBS and BDS courses in several medical colleges across the country. At present, 15% of the total seats in all medical and dental colleges run by the Union of India, state governments, municipal or other local authorities in India, except in the states of Andhra Pradesh, Telangana and Jammu and Kashmir, are reserved for candidates who qualify this examination.
What is CET?
The Common Entrance Test (CET) [1] is a competitive exam conducted for the purpose of admission of students to the first year or first semester of full-time courses in medical, dental and engineering courses in professional colleges the various states of India.
The professional colleges in the state offering such courses are affiliated with the state run universities and admit students through the CET annually. The fee structure varies from year to year.
Source:
Wikipedia
https://en.wikipedia.org/wiki/National_Eligibility_and_Entrance_Test
https://en.wikipedia.org/wiki/All_India_Pre_Medical_Test
https://en.wikipedia.org/wiki/Common_Entrance_Test