How & Why to teach LCM Least Common Multiple
By Madhurie Singh, September 18, 2016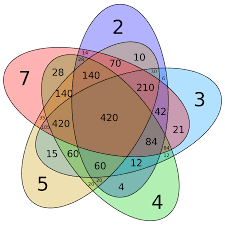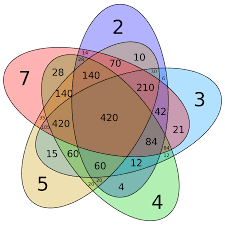 LCM is  an amazing calculation if you know where to use them.
Least Common Multiples aka LCM are used to find the smallest common multiples of any two or more numbers.
Why do we need to calculate LCM?
When there is an event that is repeated over and over
When we have to find the common time something will happen again for repeated actions
Real life use of LCM should be known to the kids, only then they will understand and appreciate learning LCMs.
Example1: In diwali days, you will decorate your balcony and doors by several color lightings. Blue, Green, Red, White led glowing and twinkling all night. I can watch them for hours.
Each color glows and fades, blue, then green, followed by red and white, and once again they all start to glow in the same sequence. But after a few seconds they will all glow together and then go back to their sequence of glowing one by one.
Have you noticed? Try it.
So after how many seconds do all the color led s glow simultaneously?
Lets say blue glows every 1 sec, red every 2 sec, green every 3 sec and white every 4 secs. When will all four color leds glow together?
This is where LCM is used. After multiplying the least common factors of these 4 numbers.
1 X 2 X 3 X (2 X 2)
1 X 2 X 3 X (2 )
= 12
Therefore at 12th second all these 4 color LED bulbs will glow together.
Try with planets moving in different orbits or train running on intersecting tracks. They will collide at the LCM of their speeds at one point. Planets we can't really do anything but trains are pretty well managed by our very efficient software programs that use similar computations.
Example 2: 
I want to organize a small informal party for my son's friends. I know they all love to eat home made burgers. 10 boys in total are going to eat. So I need to make at least 10 burgers.
When I goto buy the burgers and patties I see that buns come in packs of 2 per packet, patties come in a pack of 4. So how many packets of burgers and patties, I must buy to feed the 10 boys so that extra patties or extra buns are not left around? Also each boy will eat 2 burgers.
LCM of 2 bun, 4 patties, 10 boys = 20
So I will have to buy 20/2 bun = 10 bun packs,
20/ 4 patties = 5 pattie packs
so that 20/10 boys =  2 burgers per boy.
[tweetthis twitter_handles="#teaching-in-fun-ways"]Its quite useful to organise parties with a variety of food items on menu by using LCM.[/tweetthis]
Who makes these software, formulae and applications? The engineers, right?
[tweetthis twitter_handles="#teaching-in-fun-ways]If the kids want to learn, teach them where these Math principles work in real life.[/tweetthis]
If you want more such simple examples of other math principles, you can ask me in the comment section. I will try to post, whenever, I am explaining them to my sons.
If you liked this post, share it on your FaceBook so that other parents too can learn to teach in the fun way.