Interview with Expert Nishikant Nigam - Cyber Safety for children above 13years
By Madhurie Singh, July 14, 2014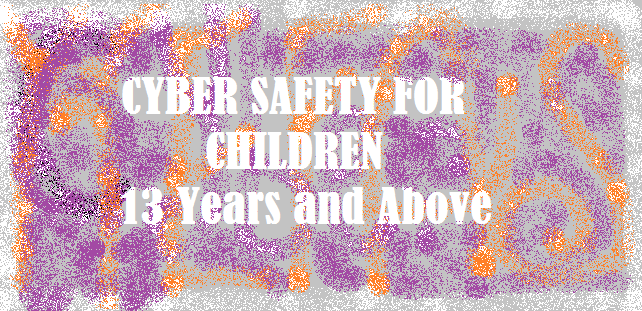 A few days back, when my school friend from Bengaluru came to visit me, I was thrilled to learn that he is into Cyber Safety and working as an expert with a US company. By now, you should know that whenever I meet or talk with someone, there is one must thing I ensure. And that is,"  Can this person's knowledge help my readers or their children?" 🙂
We are all experts in one field or the other, so why not share knowledge with the community as much as possible. It may be difficult start a blog and share your knowledge but a few guest blogs or interviews will also be a good way to contribute to the society. Thus, here I am with the first Expert Interview on my new site.
When I wanted to write about cyber safety, Nishikant was the first person, who I contacted. He was gracious enough to spare his precious time to write down a detailed yet enriching answers to all my questions. By the way Nishikant is my school mate from National Public School, Indiranagar, Bengaluru.
About Nishikant Nigam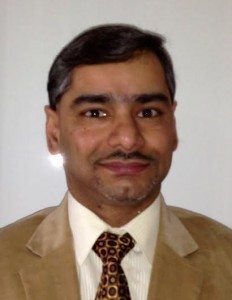 [one_half]Nishikant Nigam has been involved with the Computer Networking and Cyber Security industry for over 20 years in various positions. He holds a Master of Engineering degree in Computer Communications and has been involved with building and testing products that help in securing computer networks ranging from Enterprise to Carrier Networks. He has held key positions at companies like Cisco Systems, Juniper Networks, Boeing, Inc., Motorola among others. Currently he is heading the QA of a leading Security Research Firm in USA.[/one_half]
1. What is online security for age 13+ ?
In today's environment our kids are being introduced to computers and mobile devices at a relatively early age in school, at homes etc. to prepare them for the world they will live in tomorrow.
That said, it is necessary to give them this exposure so they are not 'left behind'. However, this is a double-edged sword of sorts !
At the raw age that our kids are being introduced to computers, iPhones, iPads and Androids of the world, it is next to impossible for them to perceive the dangers that lurk very near the surface of the proverbial Internet Ocean.
Their mind is very feeble to differentiate between 'good' and 'bad' at this age and the responsibility lies with the parents and teachers of this young Internet generation to ensure that we teach them what is right and what is wrong from a very early age, so that they are safe and can make educated decisions as they traverse this information highway in their quest for knowledge.
Security, for someone at the age of 13+ is about knowing what information to give out on the Internet.
At no cost should teenagers be sharing their phone numbers, email addresses, home addresses, where they study, whom they meet, what do their parents do and so on. Further, not even what types of devices they use to browse the Internet. For all you know, there may be a thief at the other end, who could make use of such information to steal from that particular individual's household.
Unknowingly, the kids could very well expose themselves to criminals who 'act like friends and well-wishers' putting them in harms way. Parents must know whom their kids are talking to on FB or Chat sites.
The 'Internet remembers everything'. It is very important for kids to understand this. In the Social Networking age, they should be aware of what they post because something they write today may come back to haunt them in their later years. A case in point, lets say one posted something about your habits on Facebook. A few years down the road, Universities or even Employers could be scouring your Facebook or other Social profiles to make a judgement about you and potentially deny you that lucrative college admission or job offer. It's already happening so one needs to be careful about what is said and posted online.
A good example of when to speak and when to shut up can be seen from the following article :
http://www.huffingtonpost.com/2014/03/04/teens-facebook-post-cost-dad-80000_n_4898440.html
Many Social sites like Facebook, LinkedIn etc. also have 'default' settings for new accounts that favor their companies rather than the individual. They think, its ok, to sell your information to third parties for advertising etc. This is a big 'gotcha' because one has no control on how this might be used. So, parents should review their wards accounts on such sites and ensure they control the 'privacy' and not Facebook or Google.
In summary, be paranoid to some extent as far as security of your younger kids is concerned.
2. Why they need to be wary?
They need to be wary because there exist all kinds of people on the Internet. Criminals, pedophiles, sex offenders and the like. And these anti-social elements hide behind 'anonymous' names to scout out unsuspecting youngsters. It is absolutely essential for parents to know whom their kids talk to, what sites do they visit and what kind of information they post online. At least until the kids are mature enough to understand the perils of being online.
Nowadays, the younger generation believes its 'apt' for them to post
'Status' updates of each and every activity they perform during the course of the day. Imagine for a moment, that a kidnapper is following a child's post and stalking him/her through their FB or other site 'Status' updates. That puts the little kids in a very dangerous situation with little or nothing they can do to protect themselves.
3. What security features parents or teens must install ?
Parents and teenagers must install Spyware, Anti-virus software and if they have the technical know-how, also enable the Firewall that is available on most Windows/Mac OS computers and also on the Routers/DSL modems one will commonly find in homes these days.
Additionally, there is a variety of adult programming freely available on the Internet. Parents can block access to such sites through appropriate education and blocking access either through firewalls or through Parental Control Software that blocks access to adult content.
Some examples are :
App Certain (Free)
App Certain will email parents when their child downloads a new app, and will provide an analysis about that app like if the app has expensive in-app purchases or accesses your contact list. Parents can also utilize a "curfew mode" which gives the remote access ability to turn off their children's access to their apps and games.
Norton Family Parental Control (Free or $50)
The free version allows users to see which websites their kids are visiting from their computer or mobile device and allows parents to block specific sites. Users also can receive a 7-day history of their child's online activities. For parents worried about cyber bullying, the paid version installs on all computers in the home and android phone users can see their child's text messages.
K-9 Browser (Free)
K-9 Browser is a top-rated browser that individuals can use instead of the Internet Browser that comes with a phone service. The app will block adult content. It's available for the iPad, iPhone, iPod, Android and desktop computer.
Mobile Watchdog ($5 per month)
Mobile Watchdog allows users to monitor all cell phone activity on Android devices — text messaging, application use, and browsing use. The app will send you an email of a child's mobile phone activity.
Net Nanny (Apple: $4.99; Net Nanny social: $20; Android: $12.99)
Net Nanny has mobile monitoring services for Android and Apple that will help block adult content. It also offers Net Nanny Social which allows their software to screen for cyber bullying or unsafe activity. If anything unsafe is detected, parents receive an alert. Parents can also login and see all social media activity in a dashboard.
There a host of other applications that are available for all kinds of desktop, laptop and mobile devices that can be installed for ensuring safety of your children and observing what they browse and whom they talk to.
Is there a course they can join online to become aware of it ?
A few good online courses that talk about the perils of being on the Internet and how to stay safe are:
http://www.gcflearnfree.org/internetsafetyforkids
http://www.netsmartz.org/Parents
What parents should check periodically to ensure the kids are safe, not hiding anything ?
First and foremost parents need to talk to their children frequently about their Internet habits and what sites are they allowed to visit and what programs/applications they are allowed to download.
It's the same principle as what kids are allowed to watch on TV and what they aren't. Just the media is different. If possible, there should be restricted and monitored hours when children can access the Internet.
Though children may not like it, parents should frequently check their children's text messages, phone records, applications present on the mobile devices, sites they have visited (through Browser history or other applications that can track browsing habits), posts to Social Networking sites and the like.
Many mobile devices now offer 'In-app purchase' from the App Store or even from within the Application, beyond the free option. Parents should be careful not to keep credit card information stored on their mobile devices as this may lead to accidental or even non-accidental purchases of content from within an application. Before the parents realize, they could have amassed a huge credit card bill.
What behavioral pattern should be suspicious by an online unknown friend?
Patterns like a person asking to meet you, asking for your personal information, information about your parents, extra-curricular activities, phone number, address etc. should immediately raise a suspicion and parents should track their wards conversations to ensure that they are safe and do not become victims of cyber crime or cyber bullying or online fraud to extract money for any kind of activity.
What is hacking?
Hacking, in the true sense, is the act of an individual gaining access to resources (machines, websites etc.) that he/she is not otherwise authorized to.
For example, an individual could snoop a users username/password for any social networking site or bank account and then impersonate the original user to gain unauthorized access and steal information, money etc. for illegal activities like identity theft and other nefarious activities.
This can be very simply done by a hacker sending an email to a user that looks like it came from an original source (Social Networking provider, Bank, Email site etc.) with a link. The link could for example request the user to modify his/her username/password for enhanced security. In essence, this link will actually take one to a fraudulent site where the hacker will capture your username/password and use it for his/her illegal activities. This is called Phishing. Typically this happens through Spam emails where a user is lured into believing that there is a something being offered to him like Money, a Free Gift etc.
Other dangers include users sending you what might look like a benign photo or document. Embedded in there would be a small program called a Trojan which will install itself on your computer and either give the hacker remote access to your computer to launch illegal activities or the ability to track every key that you press on
your computer, potentially giving him the ability to easily access your username and password for any web site that you visit.
How to protect data, self and family from being a victim of internet problems?
The best way to protect oneself and family from becoming a victim of Internet fraud and crime is to be smart, intelligent and aware of what kind of information you share on the Internet like credit card numbers, phone numbers, addresses and other personal details.
Second, one must install protection software like those outlined in Question (4) to get some level of security rather than having nothing at all.
In summary, be wary and safe and the Internet has a lot to teach you, more than you can learn in a lifetime ! Happy Browsing .
Read more about internet safety here http://www.bbc.co.uk/webwise/0/25879514