Interview with Rohit Srivastwa - Cyber Safety for Children 6-12 years
By Madhurie Singh, July 21, 2014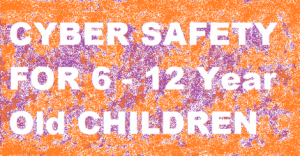 I got a call one day from Rohit who was on my friends' list,  warning me about a possible security lapse on my site under development.  And a bit of chatting revealed that he was into cyber security. Rohit was more than happy to be part of my cyber safety month and gave these wonder answers to the e interview. Enjoy the answers..
About Rohit Srivastwa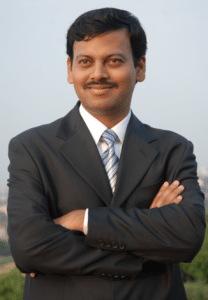 [one_half]Rohit Srivastwa is a well-known security evangelist. He is a specialist in cyber warfare       and cyber crime investigation. Rohit is actively involved advising several military agencies, law enforcement personnel, media, corporate and Government bodies of many countries in these fields. Along with assisting these organizations solving their cases, Rohit is also involved in teaching the related subjects to them. Rohit has trained the police departments of Pune, Mauritius and Malaysia.Rohit Srivastwa is also the founder of ClubHack, a member driven community to spread the security awareness. ClubHack organizes India's first international hacker's convention in the month of December every year and is committed to organize many such events to achieve its dream of "making security a common sense".[/one_half]
1. What are the first few 5 steps that a parent must take before handing over their laptops or smart phones to their children?
a) Time restriction of the usage – There must be a "gadget usage time table". The habit of over use of gadgets becomes a big problem very soon
b) Security software – Make sure the the gadget is installed with a good security software such as antivirus and personal firewall. Also make sure these are updated regularly and never closed down by kids
c) Parental control software – there are parental control software as well in market. I'd advise using them and letting your child know that they are being watched
d) Promote healthy learning – Learn and talk to them about good sites for information such as howstuffworks.com and other places where they can learn more about things they are learning in school. May be telling how to find right video on youtube to learn more.
e) Being involved – It's more important that you get involved with them in their gadget usage. Apart from games and fun, you should get involved with other usage pattern. Telling them the bad things which happen online and how to be safe.
Give them a free and open space to talk to you about their daily experiences.
And yes, keep checking the browsing history 🙂 And if it is blank then that's more worrisome.
Parents should see this news and related videos – http://huff.to/1fZbcVT
2. What features on the gadget must be turned on or off compulsorily for the sake of security?
I wouldn't recommend that. I turn of network on tab for my 3 year old kid cause he just need to play games but if a kid is grown up and want to explore internet, he should and parents should encourage him doing that. It completely depends on age but if we are talking about pre-teens and above, they should actually be getting access to internet. Apart from that there isn't anything which may cause harm
3. What steps must be taken to prevent hacking? Oh, there comes a question where the answer will look very preachy but let me try
a) Use common sense
 if it sounds too good to be true then it probably is
never trust strangers
there are no free lunches in world
don't wander in unknown areas
c) Keep yourself up-to-date with latest threat and trust experts d) And the follow what you have been hearing since long
Install antivirus
Install firewall
Have a good password
Use 2 factor authentication (OTP) wherever possible
Don't write down your password
Never click unknown links in mail or chat
Do not open attachments from unknown people
You know what, all of these are actually important an they work, don't get bugged of hearing same preachings from everyone, follow them
4. What should I teach my child when downloading any game, image, music, video etc from any site?
Just one thing, DO NOT DOWNLOAD 🙂
To add more sense to that, explain them the concept of work vs remuneration.
Tell them that free downloads will actually cause loss to someone as they are not getting paid for their hard work. If it is a paid video/song somewhere, then all free download is crime. If it is paid then they should get in touch with you parents to get them.
There are 2 problems with free download.
a) It is "Piracy" and piracy is crime. Indian laws states that you can end up in jail for upto 3 years
b) Whoever is giving for free is trying to gain something from you and in most of the cases it's a virus which is bundled with the file.
5. How do I check if my laptop or smart phone is hacked or infected by any virus?
Any unwanted behavior points to that. Something like 1. you open a browser tab and it opens a random search engine or a website which you never visited or wanted 2. you see unwanted icons on the desktop which you never installed 3. you get sudden errors & warnings which There are many other symptoms and a lot of time there aren't any symptom as well. It's a difficult game.
6. How do I clean and remove any virus regularly?
A good antivirus will do that for you. Make sure it is always updated and your system/device is scanned regularly
7. Is there any easy do it yourself way that I can teach my children to keep safe while surfing?
As I said before, rules of real world applies on online world as well. If you won't do something in real world, don't do that in virtual world. The second and the most difficult is that parents have to be aware.
Will you send your kid to a city where crime rate is very high, which is really unsafe? In the first place how would you know that a particular city is unsafe, unless you keep yourself updated about the information and news of that city. Same goes with cyber world.
8. Any advice you would want to share with the parents of the age group 5 year to 13 year olds?
Expose them to the world of internet and explore it with them. There's more good than bad.
9. Any advice for my website or blogs or bloggers like me?
Awareness and common sense is the silver bullet which can save almost anyone. When it comes to adult users, there's lot more to learn and be safe but that would look out of theme for this interview. For people like you there's only one advice, invite me for a coffee or dinner.
🙂 @Rohit Dinner for Sure 🙂