Interview with Shiva Shankar Natarajan, maker of short movies
By Madhurie Singh, July 17, 2014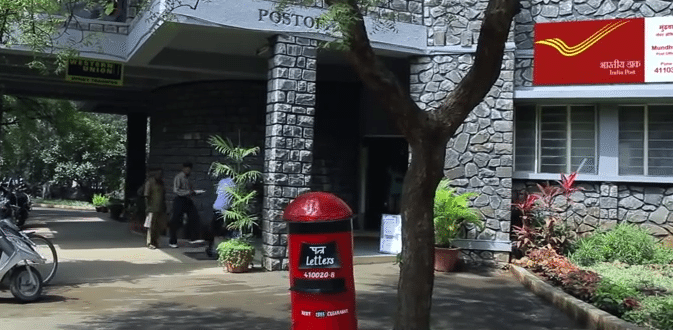 Yesterday, Shiva sent me a short message with the link to a movie.  I was really busy reviewing my new website. Still, clicked the link and went back to my review sheet.
A few seconds later, the soundtrack of the video playing in the background caught my attention. I stopped my work to  replay the video. Suddenly a mix of English and Tamil dialogues with a dash of Hindu was refreshing! I was reminiscing my Bengaluru days. If you do not know yet, I did my schooling and engineering from Bengaluru.
After watching the movie, I wiped the tiny tear drop at the corner of just one eye and decided to learn a bit more about the maker of the movie.
And this is what I came to know from the maker of the movie that's also nominated in the 5th Norway Tamil  Film Festivals 2014 for the Competitive Category.
Read on the e-interview with Shiva Shankar:
Why did you make this movie?
The Crux of the story was born, when I heard about my colleague's grandpa expiry. She and her Grandpa used to communicate in letters for a very very long time. He doesn't miss a week, writes to her every week. When I heard the sad news, The first thing strike my mind was, Who will write her letters, again ?
This formed the base for our story and We build the Screenplay around it. We wanted to convey the beautiful practice of letter writing to Children of this generation and designed our story such a way that her Son writes to his Mom, who had a very good memories of Letter Writing in the Past and missing them now.
Wanna show the current generation children about a lost emotion.
What kind of reaction and feedback your movie has received?
A Creator is happy, when the concept & emotion is transferred to the audience completely.
As a debut independent filmmaker, I feel proud to have chosen this knot as my 1'st Script, as the feedbacks and reviews are encouraging and motivating. More than 50% of the feedbacks are People had tears in the Climax. The film had reminded them their past, letter experiences, who wrote them letters, their penfriends.. etc.
It was heart touching when few of my friends wrote their reviews in a paper and gave us.
And this inspired my 5.5 yrs old daughter to write a letter to her cousin, and she wrote it with our guidance. Glad her school management has accepted to conduct a small session to their kids to write letters to their parents, next week.
Watch the movie Ippadikku
I work for an App developing Company as part of the Design Team.
I am an Engineering Graduate (BE – EEE) from SSN College of Engineering, Chennai (University of Madras )' 2002.
But my Passion was films. After Graduation, I tried for a year and half to get into films in Chennai, which didn't work out and later choose 3D Animation as my career, 
which attracted me, as I looked it as an another platform to be involved in movie making 🙂
11 years down, with my passion alive to make live-action films and confident with some money saved to produce myself … 'Ippadikku' was born. "
The Film was Shot in Pune for 3 days in September 2013. Once we completed it in January 2014, We didn't want to release it Online (youTube) just like that.
With the Short-film market emerging fast and you can find average 10-15 Short-films released online every month, We don't want our Short-film to get lost in the Crowd.
Film Festivals are proven method for Marketing and any Award will get a better visibility to your effort.
We started applying to Film Festivals and wanted to see how our film performs with other entries, with n0 expectations 🙂
It was encouraging as our 'Ippadikku' got shortlisted and Screened in 5 Film festivals as of now.
5th Norway Tamil film Festival' 2014
6th Lucknow Children International Film Festival' 2014
4th Dada Saheb Palke Film Festival' 2014
Chennai Womens International Film Festival' 2014
Libra Global Screening Festival' 2014
Our Poster got featured in 'The Hindi Metro Plus – Chennai Edition on 

April 01

' 2014.'
Though it didn't get any awards yet, we are happy with the screenings and its reach before the online release. 
These things helped to create a Positive Buzz for our release and 
We should thank 'Behindwoods' our official online partner, who gave us great online Promotion.
The Views in YouTube is gradually increasing. We are not too worried about the Numbers,
but the feedbacks are overwhelming to see how people related and accepted.To hear people buying letters and writing letters to their dear ones, Ippadikku – Mission accomplished 🙂
Our only motive is to make Ippadikku reach maximum people.
Its a a Team Effort. Every appreciation goes to everyone in our Team.
Shiva Shankar Natrajan can be reached here https://www.facebook.com/y2kstudin