53 List of Pune Schools Affiliated to CBSE Board Grade 1-12
By Madhurie Singh, April 10, 2017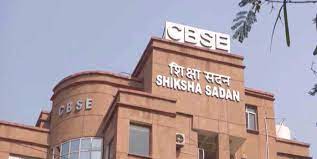 List of 53 schools in Pune Schools that are affiliated with CBSE board. These schools are affiliated from grade 1 till grade 12. These schools and their details are curated from the CBSE Board's official website.
If your school is not mentioned in this list parents, beware. Report it to me or to the CBSE board.
Schools if your affiliation is not mentioned, kindly comment your affiliation number to add it to this list.
2023 Ask Pune School Admission Expert for any school or admission-related questions.
Sl No
Affiliation/ School Name/ Principal Name
Address/ Phone/ Email
1
Affiliation No.1130340
Address: Sr. No.23/2/3, A/P. Narhe, Tal.Haveli, Dist. Pune-41. ,411041
Name: Abhinav English School
Address: AIR FORCE STATION VIMAN NAGAR PUNE MAHARASHTRA,411014
Phone No: 01655,02032400034
Email: [email protected]
2
Affiliation No.1180004
Phone No: 020,26633451,6633451,
Name: AIR FORCE SCHOOL
Head/Principal Name: Mrs. Ragini Srivastava
Address: S. No. 109, Wakad, Pune, Maharashtra,411057
Email: [email protected]
'3'
Affiliation No.1130266
Address: DEHU ROAD, DISTT PUNE, MAHARASHTRA,412101
Name: Akshara International School
Phone No: ,020-64102958
Head/Principal Name:Vaishalee Paranjape
Email: [email protected]
4
Affiliation No.1180014
Phone No: 020,27670266
Name: ARMY PUBLIC SCHOOL
Head/Principal Name: MRS ARJANA CHOUDHARY
Address: NEAR SIGNAL REGIMENT SOUTHERN COMMAND SOUTHERN COMMAND PUNE MAHARASHTRA, 411001
Email:
'5'
Affiliation No.1180005
Address: NEAR SIGNAL REGIMENT SOUTHERN COMMAND SOUTHERN COMMAND PUNE MAHARASHTRA, 411001
Name: ARMY PUBLIC SCHOOL
Head/Principal Name: MEERA SAIN
Address: KIRKEE, DISTT PUNE MAHARASTRA,411003
Email: [email protected]
6
Affiliation No.1180010
Phone No: 020,6693563, 9422514246
Name: ARMY PUBLIC SCHOOL
Head/Principal Name: MS ARTI SHARMA
Head/Principal Name:MS ARTI SHARMA
Email: [email protected]
'7'
Affiliation No.1130051
Address: 9-BRD AIR FORCE STATION NAGAR ROAD PUNE MAHARASHTRA,411014
Name: B K BIRLA CENTRE FOR EDN.
Phone No: 02114 ,25187
Head/Principal Name:G C RAO
Email: [email protected]
8
Affiliation No.1180009
Phone No: 020,7011046
Name: BALNIKETAN AIR FORCE SCHOOL
Head/Principal Name: Mrs. URMIL KALIA
Address: DHANKAWADI PUNE,411043
Email: [email protected]
'9'
Affiliation No.1130221
Phone No: 0839,020 24373340
Address: S.NO. 82/2, Mumbai -Pune Bypass Highway, Tathawade, Pune, Maharashtra – 411033 ,411033
Name: BHARATI VIDYAPEETH ENGLISH MEDIUM HIGH SCHOOL,
Head/Principal Name:L.BHASHKAR
Email: [email protected]
10
Affiliation No.1130142
Phone No: 0253,020-64730282
Name: BLOSSOM PUBLIC SCHOOL
Head/Principal Name: Kamla Bisht
Address: Dnyan Ganga Complex, Opp. Shivarkar Garden, Fatimanagar Road, Wanowire, Pune, Maharashtra,411040
Email: [email protected]
'11'
Affiliation No.1130135
Address: Dnyan Ganga Complex, Opp. Shivarkar Garden, Fatimanagar Road, Wanowire, Pune, Maharashtra, 411040
Name: City International School
Phone No: 020 26809009
Head/Principal Name:ms. usha silas
Email: [email protected]
12
Affiliation No.1130077
Head/Principal Name: JAYSHREE V
Name: DAV PUBLIC SCHOOL
Address: NYATI COUNTY MAHAMMEDWADI VILLAGE KONDWA PUNE MAHARASHTRA,411028
Phone No: 020,25893694
Email: [email protected]
'13'
Affiliation No.1130066
Phone No: 020 25123618
Name: DELHI PUBLIC SCHOOL
Head/Principal Name: MRS NEELAM CHAKRABARTY
Head/Principal Name:MRS NEELAM CHAKRABARTY
Address: SOEX COMPLEX, TAKWE (BK), TALUKA MAVAL DIST. PUNE,412106
14
Affiliation No.1130311
Address: Elpro Compound, Entrance from Shridhar Nagar Road,Pune. 411 033 ,411033
Name: FAZLANI INTERNATIONAL SCHOOL
Phone No: ,2114 244373, 286143
Head/Principal Name:Gulavanii Rritu
Email: [email protected]
'15'
Affiliation No.1130427
Head/Principal Name: Mrs.Dr. Amrita Vohra
Name: Global Indian International School
Phone No: 020,65324888
Head/Principal Name:Mrs.Dr. Amrita Vohra
Email: [email protected]
16
Affiliation No.1130485
Address: 303/1/A, Somatne Phata, Talegaon Dabhade, Near Toll Naka, Tel. Maval, Distt. Pune.maharashtra-410507 ,410507
Name: HIGH VISION INTERNATIONAL SCHOOL
Head/Principal Name: Mrs. Livia P.V.
Head/Principal Name:Mrs. Livia P.V.
Email: [email protected]
'17'
Affiliation No.1130182
Phone No: 9881074145
Name: INDIRA NATIONAL SCHOOL
Head/Principal Name: GEETA PILLAI
Address: BOMBAY PUNE HIGHWAY LODHIVALI CHOWK P.O TAL. KHALAPUR, RAIGAD DISTT., MAHARASHTRA,410206
Email: [email protected]
18
Affiliation No.1130033
Phone No: 02192,255101
Name: J.H. AMBANI SCHOOL
Head/Principal Name: Mrs. PARVESH KUSHAL
Address: PIMPALE JAGTAP TAHSIL SHIRUR PUNE MAHARASHTRA,412204
Email: [email protected]
'19'
Affiliation No.1140029
Address: N D A KHADAKVASLA PUNE MAHARASHTRA,411023
Name: JAWAHAR NAVODAYA VIDYALAYA
Phone No: 02488 ,282436
Head/Principal Name:R K KHANDARE
Email:
20
Affiliation No.1100008
Head/Principal Name: Mr. MVRK SASTRY
Name: KENDRIYA VIDYALAYA
Address: B.E.G DEC CAN COLLEGE ROAD YERWADA PUNE MAHARASHTRA,411006
Head/Principal Name:Mr. MVRK SASTRY
Email: [email protected]
'21'
Affiliation No.1100009
Address: B.E.G DECCAN COLLEGE ROAD YERWADA PUNE MAHARASHTRA, 411006
Name: KENDRIYA VIDYALAYA
Address: I N S SHIVAJI LONAVALA PUNE MAHARASHTRA ,410402
Head/Principal Name:MUKUL SHRIVASTAVA
Email: [email protected]
22
Affiliation No.1100011
Phone No: 0214,72959
Name: KENDRIYA VIDYALAYA
Head/Principal Name: MRS C D'SOUZA
Head/Principal Name:MRS C D'SOUZA
Email: [email protected]
'23'
Affiliation No.1100013
Address: I.S.P NEHRU NAGAR ESTATE NASIK PUNE HIGH ROAD NASIK ROAD MAHARASHTRA,422101
Name: kendriya vidyalaya
Address: Ganeshkhind Pune Maharashtra,411007
Head/Principal Name:dr. Mrs.Kranti Kumar
Head/Principal Name:dr. Mrs.Kranti Kumar
24
Affiliation No.1100042
Address: C M E PUNE MAHARASHTRA,411031
Name: KENDRIYA VIDYALAYA
Phone No: 020,677111
Head/Principal Name:B S TONDARE
Email: [email protected]
'25'
Affiliation No.1100027
Phone No: 020,7145838
Name: KENDRIYA VIDYALAYA
Address: R H E. KIRKEE PUNE MAHARASHTRA,411020
Head/Principal Name:S B NINARIA
Email: [email protected]
26
Affiliation No.1100032
Phone No: 020,25814712
Name: KENDRIYA VIDYALAYA
Head/Principal Name: Mr. Rajendra K. Lale
Address: D I A T GIRINAGAR PUNE MAHARASHTRA,411025
Email: [email protected]
27
Affiliation No.1100033
Phone No: 020,841737
Name: KENDRIYA VIDYALAYA
Phone No: 0253,557038
Head/Principal Name:M PANDIA
Email: [email protected]
'28'
Affiliation No.1100012
Address: SOUTHERN COMMAND 3 LT COL TARAPORE ROAD P.B.NO.4 PUNE MAHARASHTRA,411001
Name: KENDRIYA VIDYALAYA
Address: ARMY AREA D A D COMPLEX WANWARI RANGE PUNE MAHARASHTRA,411040
Head/Principal Name:H K GANJOO
Email: [email protected]
29
Affiliation No.1100038
Phone No: 020,4389826
Name: KENDRIYA VIDYALAYA
Address: AIR FORCE STATION NEW PROJECT AREA, LOHEGAON, PUNE MAHARASHTRA,411032
Head/Principal Name:A V KULKARNI
Email: [email protected]
'30'
Affiliation No.1100010
Phone No: 020,6687656
Name: KENDRIYA VIDYALAYA NO 1
Address: A F STATION AKASH NAGAR PUNE MAHARASHTRA,411032
Head/Principal Name:K R CHOYAL
Email: [email protected]
31
Affiliation No.1100031
Head/Principal Name: Mr. USHA ASWATH IYER
Name: KENDRIYA VIDYALAYA NO 2
Address: 9 B R D. A F STATION PUNE MAHARASHTRA,411014
Phone No: 020,26683264
Email: [email protected]
'32'
Affiliation No.1100034
Address: dehu road pune maharashtra,412101
Name: KENDRIYA VIDYALAYA NO 3
Phone No: 020 ,7011697
Head/Principal Name:MRS MALATI MALIGI
Email: [email protected]
33
Affiliation No.1100007
Phone No: 020,7671302
Name: kendriya vidyalaya no.1
Address: ORDNANCE FACTORY ESTATE DEHU ROAD PUNE MAHARASHTRA,412113
Head/Principal Name:vijayalakshmi chari
Email: [email protected]
'34'
Affiliation No.1100043
Phone No: 020,7671301
Name: KENDRIYA VIDYALAYA NO.2
Head/Principal Name: R N DUBEY
Address: 1214/1215 SADASHIVPETH, DISTT PUNE, MAHARASHTRA,411030
Email: [email protected]
35
Affiliation No.1130025
Head/Principal Name: GOSAVI MENINATH GORAKHNATH
Name: M E S BOYS HIGH SCHOOL & JR COLLEGE
Head/Principal Name: N.V.G.Krishnamurthy
Phone No: 020,4479481
Email: [email protected]
'36'
Affiliation No.1130252
Address: Kakade Park, Near Talera Hospital, Tanaji Nagar,Chinchwad, Pune – 411033,411033
Name: Podar International School,
Address: Gat.No. 720(1&2), Pune -Nagar Road, Wagholi, Distt Pune, Maharashtra,412207
Phone No: 02027611601,27611602
Email: [email protected]
37
Affiliation No.1130193
Phone No: 01482,020 – 27051170 to 75
Name: Prodigy Public School
Address: khanapur, tal. Junnar, Distt Pune, Maharashtra,410502
Head/Principal Name:Payal R Mudaliar
Email: [email protected]
'38'
Affiliation No.1130133
Address: LONAVALA PUNE MAHARASHTRA,410401
Name: Shivneri School
Phone No: 0499 ,223352
Head/Principal Name: Raghunath Parid
Email: [email protected]
39
Affiliation No.1130100
Phone No: 0485,02172350008
Name: SINHGAD PUBLIC SCHOOL
Phone No: 02114,280259
Head/Principal Name:REVD P R GAEKWAD
Email: [email protected]
'40'
Affiliation No.1130307
Address: Pune-Sholapur Road, Opp. Sholapur University. ,413307
Name: Sinhgad Public School
Head/Principal Name: Asha Bokil
Phone No: 02115232391
Email: [email protected]
41
Affiliation No.1130236
Address: Saswad, Khalad, Pune. ,4 12301
Name: St. Josephs English Medium School
Head/Principal Name: Robert Rayan
Head/Principal Name: Ms. Manjulata Verma
Email: [email protected]
'42'
Affiliation No.1130101
Phone No: 0211,4324000/4324004
Name: THE HERITAGE SCHOOL
Address: S NO 127 VILL AMBI TALEGAON DABHADE DISTT MAVAL PUNE MAHARASHTRA,410506
Phone No: 020,65007681
Email: [email protected]
43
Affiliation No.1130279
Address: S.no 80/1/2/1 Baner Mahalunge Road Baner Pune ,411045
Name: The Orchid School
Head/Principal Name: Ms. Namrata Majhail
Address: SR NO. 16 MAUJE, WADACHIWADI, UNDRI, TEH. HAVELI, PUNE,411040
Email: [email protected]
'44'
Affiliation No.1130207
Address: SR NO. 16 MAUJE, WADACHIWADI, UNDRI, TEH. HAVELI, PUNE ,411040
Phone No: 020,26853181
Address: MIDC BHIGWAN ROAD BHIGWAN ROAD BARAMATI DISTT PUNE, MAHARASHTRA,413133
Head/Principal Name:VINITA ARORA
Email: [email protected]
45
Affiliation No.1130045
Phone No: 02112,43608 43141, 800749129
Name: VIDYA PRATISHTHANS ENGLISH MEDIUM SCHOOL
Head/Principal Name: MRS Radha Kore
Address: OPP SENAPATI BAPAT ROAD PATRAKARNAGAR PUNE MAHARASHTRA,411016
Email: [email protected]
'46'
Affiliation No.1130119
Phone No: 020,25658170
Name: VIKHE PATIL MEMORIAL SCHOOL
Head/Principal Name: NANDINI TICHNOR CHARLES
Head/Principal Name:NANDINI TICHNOR CHARLES
Email: [email protected].
47
Affiliation No.1130362

Phone No: 02026951112

Name: vikhe patil memial school

Phone No: 0471,020-20263377
Head/Principal Name:mrs.mrinalini bhosale
Email: [email protected]
48
Affiliation No.1130445
Address: SURVEY NO. 19, H&M ROYAL, KONDHWA BK, Pune 411048
Name: MANSUKHBHAI KOTHARI NATIONAL SCHOOL
Head/Principal Name: Mrs.MALITA JAMES
Head/Principal Name:Mrs.MALITA JAMES
Email: [email protected]
49
Affiliation No. 1130282
Address: Lexicon Estate, Gut No 726, Wagholi, 412207
Name: The Lexicon International School
Phone no: 020227051818
Head/Principal Name:
Zelma Adam
Email: [email protected]
50
Affiliation No. 1130282
Address: SNo 212/1, Plot No 59, Central Avenue, Kalyaninagar, 411006
Name: The Lexicon International School
Phone no: 02026655812
Head/Principal Name:
Anju Luthra
Email: [email protected]
51
Affiliation No. 1130583

Address: SNo 208 Pune Saswad Road, Next to SP Infocity, Hadapsar 412308
Name: The Lexicon International School
Phone no: 02026982762
Head/Principal Name: Candice Braganza Anto
Email: [email protected]
52
Affiliation No.1130198
Phone No: 08570,020-27422221
Name: g g international school
Phone No: 08570 ,020-27422221
Head/Principal Name:ramanjit ghuman
53
Affiliation No.1130252
Address: Kakade Park, Near Talera Hospital, Tanaji Nagar,Chinchwad, Pune – 411033
Name: Podar International School
Phone No:02027611601
Everything You Want To Know About Indian Boards
Ready Reckoner How to Choose the Right Board
Source:
https://saras.cbse.gov.in/cbse_aff/schdir_Report/userview.aspx