My child does not eat anything, how to make my kid eat food?
By Madhurie Singh, July 18, 2011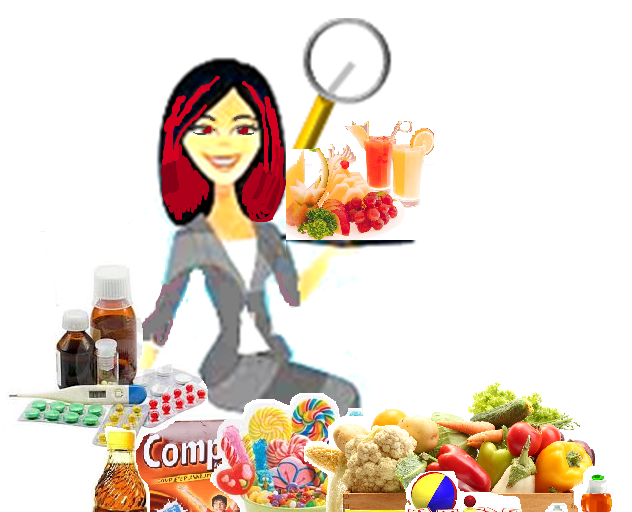 Ask your child what they would like to eat.
Be ready with several options for your child's meal time.
Do not eat in front of the TV.
Treat them with respect and so not force them.
When they are hungry they will eat.
No child will live without eating.
Give them multivitamins.
Find out the likes and dislikes of your child in terms of taste.
Be creative in presenting food to your child.
Visit malls, dairy farm and vegetable shops with your child.
If you were a picky eater your child will be one too.
Leave them to eat on their own, that will make them independent.
Bakwaas!!! Nonsense!! And Useless advice all of them!
Let me tell you after having been there and done all the above mentioned tips (?), I decided it was time high time to take a break.
With two boys, life itself is busy and to follow such whimsical tips is nerve wrecking. I did try all and many of my own tips till after 8 yrs of my life of tug of war between feeding and my sons, I am now calling quits.
Reason being the stark physical difference between my two boys.
The one who eats without coaxing is healthy and tall. The one who has been making me dance on his tunes is tiny and underweight.
So in May 2011, I have decided no more following any of the new age methods which are sadly one person idea or probably worked for kids from different nationality.
Then I started to think what and how did my parents and all parents of that generation worked on this eating problem!
So a quick reminiscing and a lot of talking to uncles and aunties,  few simple facts were revealed, which I am very sure we all know of and agree to.
Here they are:
Eating and feeding was never a big issue in our times.
We served and you all ate whatever we served.
There were no options at all given to children as mostly food cooked was the man of family's choice!
All meals were always nearly the same type everyday except for the special occasions.
We went out once a 2-3 months or even less to eat out. And South Indian food was the best option.
We never had packaged food stacked up at homes.
Roti, rice, daal, sabzi, salad and curds were mandatory every meal.
We never used to ask children what they will eat until they were grownups.
Parathas, stuffed ones especially, dosa, idli, poha, aaloo-chole-poori, milk, egg and bread were the breakfast that we served.
Milk was a must and that too buffalo milk with full cream for all members. Women sacrificed on their own.
Cheese was not any option ever except for paneer.
Kheer, halwa, seviyan, and custard with jelly were the only sweet dishes that were made at homes and were relished by all. Jalebies and gulab jamuns were the sweets for special occasions bought from the halwaies.
"Malai with sugar" is still my favorite and was never a big deal.
One stare was enough to make the cribbing child to finish any daal or even that bland "lauki ki subzi".
No pampering and coaxing if anyone did not come to eat at the dining table with others. Moms though would later go with milk and bread which used to be special pacifier, sometimes a secret halva when the dads were snoring away.
No multivitamins were ever thought of unless needed to recuperate any serious illness.
There was no time to coax and too many children to look after.
Phew!!!!!
So after all the current versus past facts and actions, I came to the following conclusions:
Do not give options to the children. Trust me from the day I have stopped this life is easy for both of us. I do not have to cook several things and see them getting waste (or me stuffing them), and he is not in dilemma as to what to eat and what to leave behind. Now I serve only one plate of food which is same for him and me.
Coaxing is different from being stern. Coaxing is making your child have the upper hand while being stern is showing that you are the parent. It works quite well now. Though I can see my kids calling my hubby in the midst of his meetings to complain about me. But I will live it as in the long run, these boys will understand the importance of eating good healthy food. No tv unless he finishes food. No going out to play unless the food is over. Trust me this works best for me.
Food has evolved over the centuries based on the climatic conditions, genetic disposition and regional availability. South Indians eating idli and dosa cannot ever be replaced by pizzas! Our history and generations are much older than pizza eaters. There is a reason for every food that came into existence and its stay. Parathas need not be dripping with oil but are part of the Indian culture and will remain so ever. People in Kashmir eat more meat, dry fruits and ginger as that is what helps them keep warm and so do people in west. Wine and cake after supper was a way to keep that body furnace on and keep the body warm in the harsh cold weathers of the west. Can we compare with them and copy them in our kind of hot and humid weathers?
So no copying and following anyone. No more taking advice from those who have nothing in common in terms of genes, nationality or region. Yes keeping a track of their research and adapting to Indian scenario will be a great idea.  Researches which are authentic are in dearth, so making sure those that have credibility only should be considered. No more reading an article in any newspaper and changing the ways of life.
Independence will come, but when the children are young it more important to feed them with full stomach, nutritious diet every day. Our culture is different, we can never leave our children on their own even when they are 40 years. So why to copy just a few of the habits from the parents of the west. Let's face it, when the child is in the teens, I doubt they would still want to be fed. So that's the time independence will happen anyways. But if I leave them hungry in the name of being independent, that may lead to malnutritioned physique, weaker bones, smaller height and low weight than average. So Most of the time I feed him big bites.
"Mar ke aage bhoot bhi bhaagte hain" and so do not be reluctant to use this method. It works wonders with all :)!
The result.
Two months later, his weight has gone up by 1.5 kgs!
His height has increased by 3 cm !!!!
Yes before that I did meet a pediatric endocrinologist Dr Dalal at Delhi and got all his tests done to make sure hormones were working fine.
Another culprit of low appetite and low height( body growth) is lack of sleep. Around 10-11 pm every night, when the lights are off, the body clock is set and melatonin is released which regulates our sleep pattern. If you do not get good sleep when lights are on, you know now what to do. Similarly, kids also need to sleep on time and the best is to put them into a dark room after dinner, irrespective of they being sleepy or not. The body through the eyes will understand that its dark and its time to sleep.
So how is sleep related to appetite?
Melatonin causes another hormone called Leptin to be released. The more the sleep, the more is melatonin and the more is Leptin. Leptin actually reduces the hunger! So how will it help my kid's appetite? Well when body is sleeping, it then utilises all the blood sugar to repair and rest for the growth of the body ! Did you get it? Unless the child does not sleep, the body's growth function is not its priority. Growth hormones will work only when the child is sleeping. Now you know why sleeping 10 hours for a child and 8 hours for adults is important.
So when the entire sugar and energy is used up at night to repair and grow the body tissues, the body will be famished in the morning. And you need to break the fast with a very good high calorie breakfast. That's where the Indian Parathas win the race :)!
Reference :
http://altmedicine.about.com/od/melatonin/a/melatonin.htm
http://www.reverta.com/melatonin/
http://en.wikipedia.org/wiki/Leptin