PediaSure health drink supplement is not for every one!!
By Madhurie Singh, July 22, 2012
Review of Pediasure Protein Health Supplement
Author Madhurie Singh (BE, MBA, India's First Schools and Products Reviewer since 2006)
Who should read review of Pediasure?
This review this written for parents who are always on the lookout for good protein source so that they can provide their children a quick and convenient dose of protein. This is an honest review which may not be pleasing to many who started using their children on Pediasure as it is a great product for children who really are intolerant to gluten and lactose as mentioned in the package of the brand.
Best Protein Health Drink for Our Kids will be a fight that not just the brands, but the mother in us will have to go on with.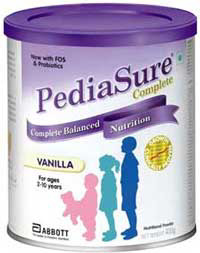 Ok yes its been a very very long overdue review of Pediasure, health drink, manufactured by Abbot Healthcare Pvt Ltd.
If you are a regular reader you would have read the series of health related changes I have been making very consciously for the future of my kids and my  family as a whole.
I happy to share with you that last one year has been a nearly nil cough, cold, tummy upset and all petty immunity related diseases free.
So my shift to organic vegetables, organic grains, no plastic ware, no microwave, more of natural dry fruits and toughness with kids to eat what is served has paid off. Let me see how long we stick to it ;), cuz its easier to start a new act but to convert it into a mature habit is the real call.
A few changes I need to experiment with are trying out ozone purifier, yoga for kids, more home made soups every day to boost immunity, bathing with cold water (brrrr) slowly one day!
But for today Pediasure is what you get to read about.
Since I had started giving chocolate with milk and almonds everyday, I had stopped these health drinks supplements altogether. But saw this drink and wanted to give it a try.
Taste
Pediasure is a tasty powder with very very fine grains which are more like Horlicks type and similar tasting. Its pretty annoying to mix the powder in milk especially when in a hurry early mornings. You need to take little milk and mix the scoops by pressing the powder against the cup. But not as bad as Horlicks which would not be mixed 100%. I loved the taste as malt is my favorite taste.
My sons' verdict, its best tasting drink till date ! :). I am not paid by any brand as I have realized paid reviews can never be Honest reviews. I want to Empower you so that you can Shape your child's health and future.  I won best consumer awareness blog for this article by Avante Garde Bloggers Award. Do read this and share it with other mothers and empower them along with your own self. Best Protein Health Drink for Kids – Horlicks, Complan, Bournvita? I did a very detailed comparison of ingredients in each health drink.
Ingredients
While reading the ingredients I came across a line which said, NOT for Intravenous use. I laughed off loudly, imagining an upside down jar of Pediasure being given in the veins of a poor baby with highly hopeful parents standing by!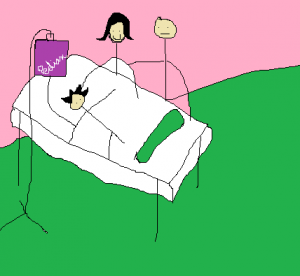 Well after reading the ingredient, I was quiet put off and wanted to curse my own self for not looking into the label before hand in the mall.
The drink seems to be meant for medically pronounced malnutrition in  children who are sadly not able to digest milk or wheat !
To begin with it is not meant to be mixed in milk! SO it is not a milk taste enhancer which you may buy to make your child drink milk. It is supposed to be mixed with water. Where on earth is the time to give milk and then this water based drink into those tiny tummies.
I guess like it says its best for those kids who are lactose intolerant, which means they cannot digest cow milk or cow milk products.
It also says its gluten free, so again its meant for those kids who cannot tolerate wheat based food items.
My kids love to eat poori, roti and parathas and pizzas and pastas and noodles which is full of gluten!
Now we are concerned about giving protein in any form and not adding something into milk which is lacking protein, so why would we give a supplement which has no source of protein! So I read on…
List of ingredients which I am trying very hard to stay away from but found in Pediasure :
Corn Starch : Why would you give starch to your child that too in in powder form when there are already huge amount of starch in our daily diet?
Sugar : My kids now are learning to take milk with very low sweetness with great difficulty, so this addon is unnecessary.
Sodium Caseinate : This is an ingredient which is a substitute for milk protein and gluten protein. So to remind you again, in case your child is not able to digest milk or wheat products only then this drink is worth. Casein is otherwise found naturally in cow and human milk. It forms lumps in the stomach which is slowly digested to give energy and protein. That is why its found in most bodybuilding drinks as it give the feeling of fullness and sustained energy. But is it harmful. No, its not harmful to drink casein if its the only source of protein. Let me scare you. There is a report which says overdose of casein causes the cancer cells to grow. Damn, I just ordered organic paneer, so will have to hold on to Pediasure till paneer is over.
Soy oil :  Again this is meant to provide protein to those who are milk and wheat intolerant not for those who can happily digest milk, cheese, paneer, poori and parathas.
Mineral : All essential minerals we need are readily found in vegetables and fruits provided we eat a variety of them every month. (You need not eat all of the variety in a single day, even if you eat once a month is enough for your body as the body needs them in traces or tiny amounts only. The excess is out into the drain for the bacteria :), no wonder we have healthy bacteria and fungi.).

calcium, potassium, magnesium, sodium, iron, phosphorus, zinc, copper, iodine, selenium, chromium, molybdenum
All these are present in vegetables, fruits, beans, dry fruits and grains. So an overdose is unnecessary.

Vitamins : A-K All these are present too in this drink. So it is definitely good vitamin supplement.
Price
Costing wise its an expensive jar, costing Rs 459/- for a 400gm pack! So easily, you can calculate 1 tsp in this case 10gm is worth Rs 11.50- as the scoop is always a big heap. The pack suggests 5 scoops in water which is Rs 57.50 per glass !!!
Now we will not add in water as we are the moms who feel guilty giving anything mixed in water other than medicines. SO we will add the scoops in milk. Which is an additional Rs 10/-. So a glass of drink is worth Rs 67.5/- !!!! Atrocious. You can give them almonds, exotic fruits of their choice and fortified milk and still be not close to this figure. Now you want to give it twice as once the kids taste it, you have no choice, the cost is Rs 135/- approximately every day. Monthly it would be 4000/- :)!!!! just for the drinks.
Age
It is mentioned very clearly that it can be given to kids 2 years and above only. So don't even think supplementing mother's milk with this for kids below 2 years. Unless prescribed by the doctors.
Summary My verdict:
I thinks this drink is for
Kids who are not able to digest milk.
Kids who are not able to digest wheat, barley and ragi etc.
Kids who are not eating even a single meal fully or as they advertise for PICKY Eaters only!
Kids who are probably trying to recover from diseases.
Kids who throw up or vomit very frequently.
I think this drink is NOT Meant for
Not meant for kids who are easily drinking milk twice a day or even once.
Not meant for kids who are eating roti, bread, poori, paratha, pasta or noodles.
Not meant for kids who finish off their breakfast, lunch, snacks or dinner with a little bit of coaxing.
Not meant to be a taste and protein enhancer for generally healthy kids.
So lets not waste money on this drink supplement as it seems to be best when prescribed by the doctors for special conditions.
I think its unfair to even have this product in the malls. It is something which should be sold only through the chemists. It can an OTC product but in a medical shop only.
There is a danger that many parents will just buy this drink watching TV or reading the reviews on blogs written by ignorant and paid reviewers. The danger lies in over dose of many of the minerals when this supplement is given along with a good diet. Though the chances are rare as our fantastic body really has amazing mechanism to filter out hundreds of overdosed minerals, vitamins. So why waste money over this false hope unless seriously prescribed by the doctors. Also do not hesitate to question your doctor as to what is the need for any supplement.
Now you know it rings the bell as they really mean to sell it through the paediatricians as the number 1 supplement prescribed by the paediatricians, because they are the once who can check and tell if it is required for your baby or not ! So make sure you take an advice from your paediatrician before you switch on to Pediasure.
Do spread the post, to other moms who would want to know more about it.
Do read the last reference which I happen to land on.
https://madhuriesingh.com/index.php/2009/who-is-ripping-and-cheating-horlicks-complan-boost-bournvita-dabur/
I have written a long article with lot of research about best massage oil for newborns and toddlers. Do read it and comment as I did a lot of hard work in researching various research papers to find the proof of the benefits of massage oils in several medical journals. You may want to read this article also where I write about the real food items that will actually help in growth of height and body of your darling baby. How To Growth Strength & Height of Your Children?
References:
Source wikipedia :
Worldwide, gluten is a source of protein, both in foods prepared directly from sources containing it, and as an 

additive

 to 

foods otherwise low in protein

.

http://pickyeatersolution.com/pediasurereview/