Pune Parents Group Discussions from FaceBook
By Madhurie Singh, October 27, 2016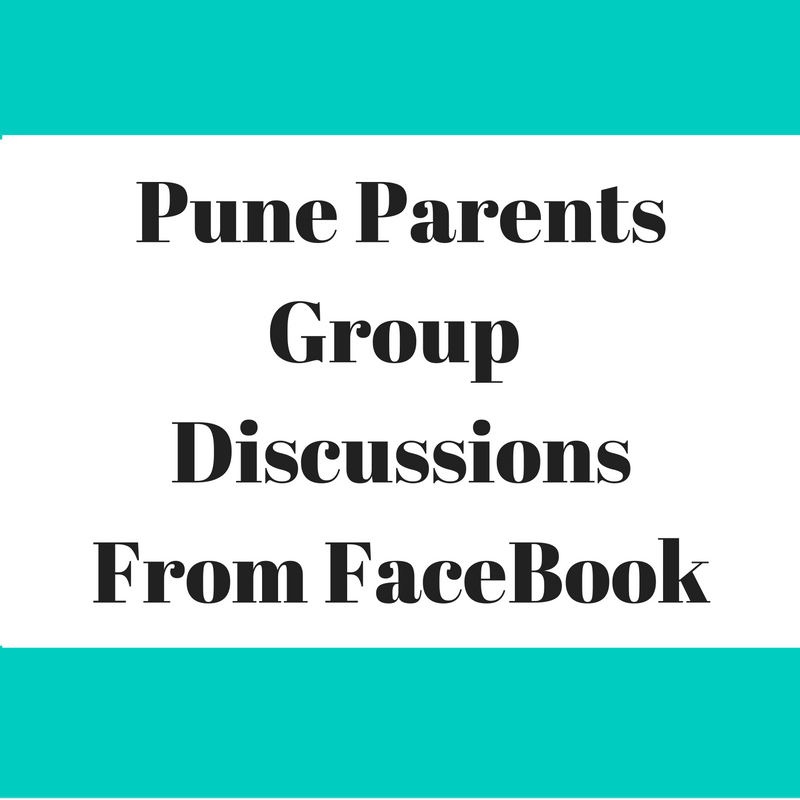 Dear Parents,
As you know I am the admin of Pune Parents Group on Facebook and have been blessed with a very interactive, supportive and contributing group of parents.
FaceBook is an awesome platform for casual discussions.
But there are a lot of challenges as an admin that I face when managing the group, posts and spammers. Also important and wonderful discussions get lost below loads of posts as there no indexing possible in group discussions.
Hence, it is high that important discussion to be moved on to this blog. You can login with Facebook or any way you wish to and comment, just like you did on FaceBook group.