Pune School Comparison Chart by a Parent
By Madhurie Singh, June 14, 2013
One of my workshop attendee parent, was really enthusiastic and shared his copy of school comparison chart which you can take a look and get inspired.
Pune School Comparison Chart by a Parent is an attempt that I appreciate a lot.
To down load it's excel sheet there is a link at the bottom of the page.
Have fun reading his research.
Just to warn you, it is NOT MY ANALYSIS or NOT MY VIEWS.
They are views of Mr Manoj Maggon.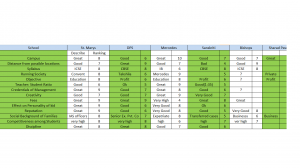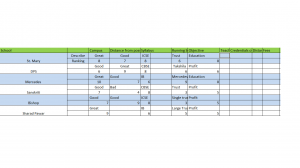 Pune School Comparison Chart by a Parent
Powered by Tweet to Download