Read if you Failed in Board Exam
By Madhurie Singh, May 09, 2023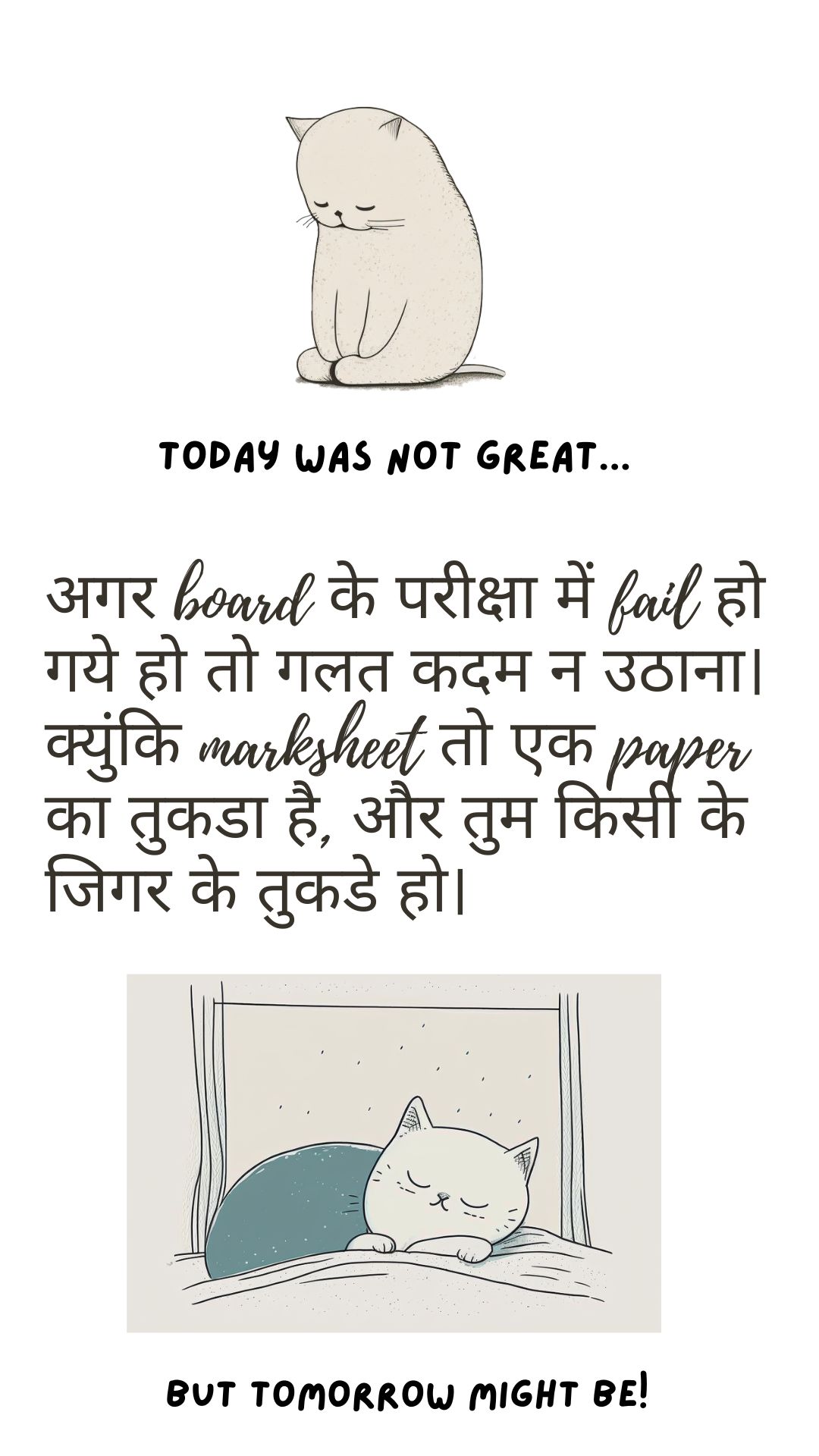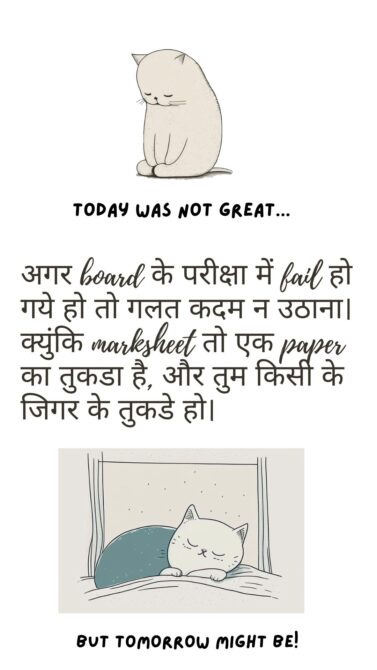 Humans have a long life span. 80 to 100 years give and take. In this huge life span there is not a single human being who has never failed. You may start from the time scientists have geological proofs to today. Be it a leader, rishi, muni, king, queen, scientist, teacher, businessman or a student. Everyone has failed each year. But they did not end their lives. They decided to get up, stand up, start again whatever they were doing. They had learnt one more lesson how not to do that thing in which they failed.
Indians who failed several times before they became successful
APJ Abdul Kalam ji my favorite scientific example who had really tough childhood filled with poverty and lack of basic material stuff. He fought daily with life to complete his school education and engineering. Yet he failed to get into Indian Airforce, which was his dream after his finished his BTech in Aeronautical Engineering from MIT Madras Institute of Technology. He did not give up Hope and end his life. He worked hard and got a job in DRDO where even after making a Hovercraft he was unsatisfied with his work. He joined ISRO and later led the Indian team to build India's first Satellite Launch Vehicle SLV III which successfully launched Rohini in 1980. Shri Kalam became popularly known as the Missile Man as he led India into several indigenous Missiles. Later he served as the President of India. During his entire career life he faced innumerable challenges and failures. Yet he did not let those failures stop him. Then why would an insignificant marksheet and result of a board exam which anyways fails to measure individual talent, decide your future.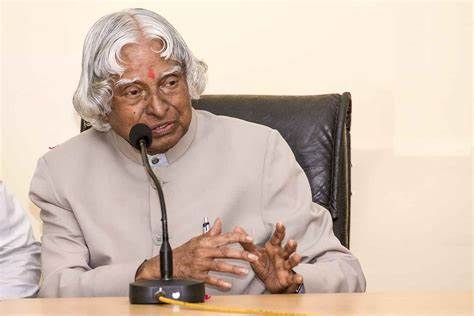 Amitabh Bachchan is another Indian who has failed early on in his life. Can you believe All India Radio rejected him and was told that his voice was unfit for radio. The man now charges royalty from people who mimic his voice! He was rejected by several movie producers who found his tall lanky body unfit for Indian lead actor. Thankfully his mother's closeness to the then PM Mr Nehru's family helped open doors. But the man did not give up or take his life. He was hopeful of one break that would make him the king of Bollywood.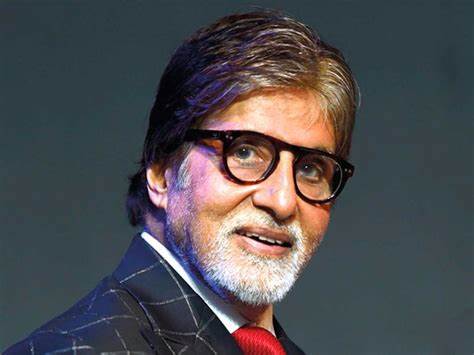 Sachin Tendulkar is today known as the God of Cricket by his fans in India and abroad. Yet he was dropped from the team several times and was criticised for his performance. In 2005, he was dropped from the first two matches of the series during India's tour to Pakistan. In third match he was taken back but he scored just 1 run and was out. There was entire country against him and wanted him to be thrown out of the team. Yet with his resilience and practice, he came back so wonderfully that he will be one of the most successful cricketer of the world.
Kishore Biyani is one businessman who is the right example of success built on foundation of failures. He started working in his family's Bansi Textile mills. But it went into losses and he had to shut the mill to pay off debts. Later he started Pantaloon that also failed even though the brand is still popularly known to us. Next he started convenience store chains called Big Apple and Aadhaar. But both failed as he could bring Indians to shop in a mall like place. He finally succeeded by using the learnings of all the failed businesses and started Big Bazaar. He did not say after his first failure that I am never going to start any business or that I am a failure. He kept on trying again and finally reaping the benefits.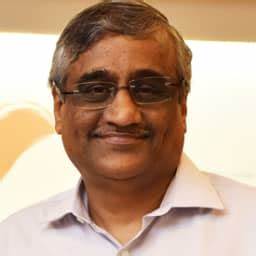 Rajesh Dembla is my favorite. He lived in a railway station as a teenager, without eating for days. He started working at railway station by helping a man who would finance small vegetable sellers. He worked in a shop as a cleaner. From there he joined Yellow Pages and learnt the tricks of the trade. Later he joined Justdial as their business partner. Today he is an investor and soon launching Zoozle. He has lived the life in rags and now in riches.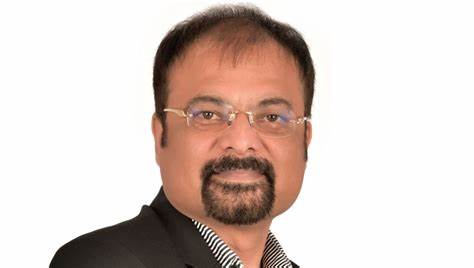 Resilience is important part of human life
I have failed so many times that I don't give a shit to anything or anyone now. So let me share my mantras with you in dealing with failure.
Become immune to negative people and negative environment. If possible kick them out of your life. With me It's a switch in my brain which I turn off and that person becomes invisible to me. 😄. I wish I could teach everyone about this awesome trick.

Watch favorite movies with favorite food and favorite people. No talking and discussing failure now. Let the dopamine replace all the negative secretions. Sleep long hours and wake up so early that world is not even aware of you. Go to the nearest park filled with trees. Walk, jog, run or just sit there. This works like magic always. A favorite music will always help.

This is do and teach others. I have a fond memory of the time when Captain Rakesh Sharma in space ship was talking to then PM Indira Gandhi. My mom was applying JabaKusum oil on my hair and I was sitting on the floor with my brothers and sisters. We were all watching the live feeling so proud, positive and hopeful. That smell of JabaKusum and Hope of positivity has been inscribed in my memory. Today, if I ever feel low, I open the bottle of JabaKusum oil and take a deep sniff. 😄.

Find out what is that one pleasant memory that always brings a smile onto your face. Cultivate it for days when you are feeling low.

I bet you know the usual points which every one tries to rant off like, learn from the mistake, set realistic goals, seek support. But remember each one of us has a unique trick already burnt in the memory that you may use to instantly become positive. Mine is that red color JabaKusum oil. What's yours?
Last advice. We all have a purpose. Seeking that purpose is more important than trying to fit into the tiny boxes of purposes defined by people around you. Anytime you want to talk to someone, comment below. I always read and reply.