Recipe of Barley Upma that helps fat loss, anti inflammation and anti cancer
By Madhurie Singh, January 13, 2017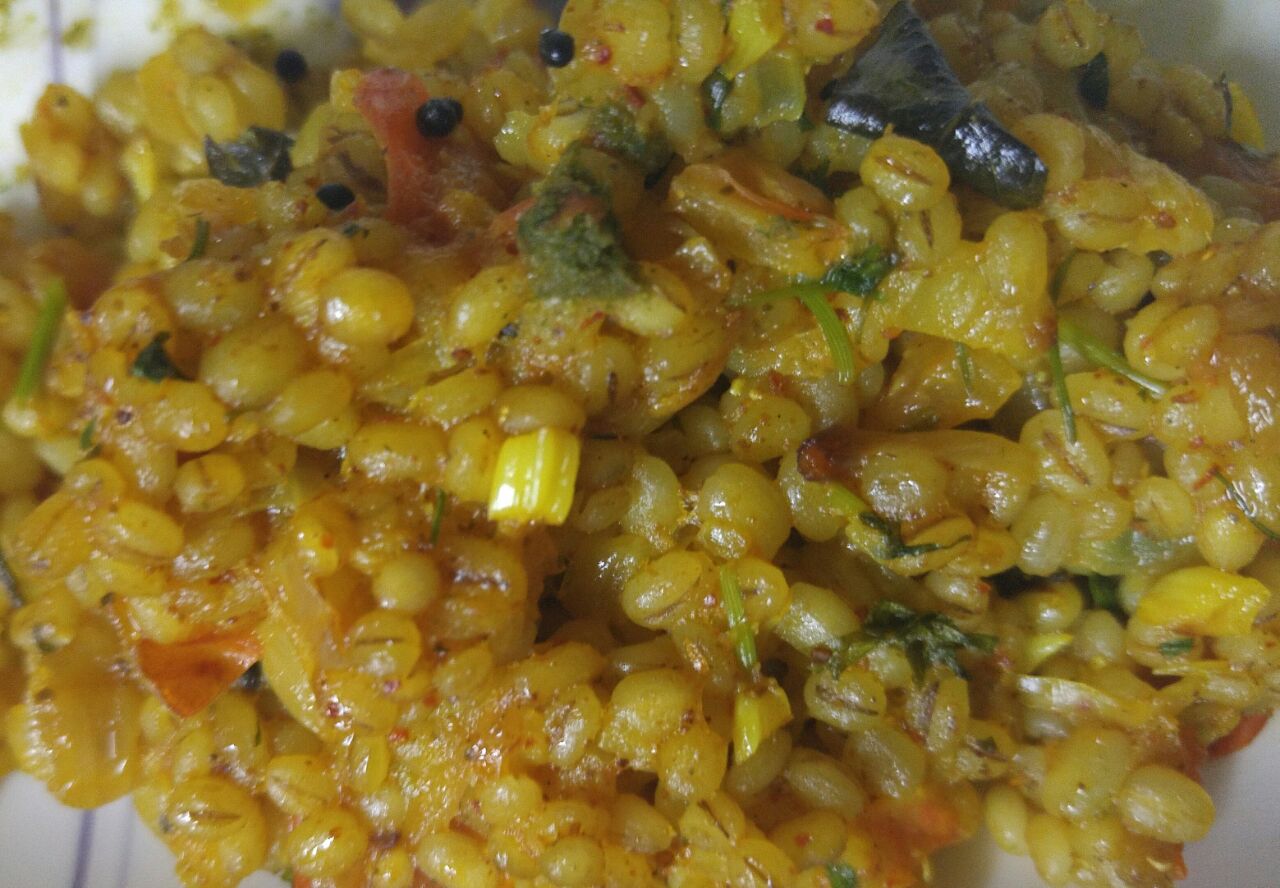 Barley is the Indian version of Oats! Yes!
Why were you running after a foreign ka maal when we have been growing and eating this amazing grain traditionally since ages!
I am eating this as one of my favorite breakfast and at times dinner meal because of it fat burning property. Isn't that why Oats is so popularized?
Recipe of Barley Upma
Ingredients:
Barley 1 cup: Soak 1 cup of Barley overnight. It will become white and slightly large. (Barley is to Indians what Oats to the west!)
One onion chopped
One tomato cubes
One capsicum chopped
Peas for protein
Lots of chopped dhania
Rai (mustard) seeds have selenium (Anti-inflammatory, Antioxidant, helps thyroid, builds immunity and anti-cancer. But it must be taken in only a small quantity daily and that is why its just a teaspoon that we Indians add in our dishes!), magnesium (Mg is needed to make Vit D absorb Calcium into the bones without magnesium all the calcium you may be eating goes into the toilet!) and omega 3 (A very important essential fat that is needed for the brain function).
Garlic chopped (We all know its good anti microbial. It has Selenium to cure inflammation, fight cancer, repair cells, antioxidants. It has Phytochemicals that increases HDL, reduces LDL oxidation, prevents blood clotting). My younger son eat 1 garlic clove daily! Always chew garlic and then swallow for the real benefit.
Curry leaves prevent excess fat absorption and it is anti-microbial.
Process:
Boil it in a pressure cooker or cook it directly like rawa with water.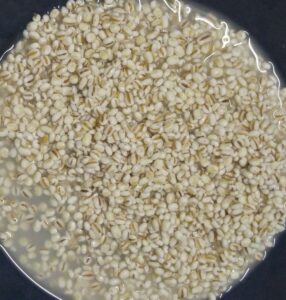 In a kadhai add only one of these oils. (coconut oil if you are South India, Mustard oil if you are North, West, East Indian, Groundnut oil if you are from Maharashtra and South or Ghee ;). Idea is to use what your genes are used to since generations.)
Add mustard seeds and let it pop.
Add chopped onions and saute it.
Add tomatoes and Curry leaves with chopped garlic. Did you know that Curry leaves lowers the unhealthy fat absorption? Also, Garlic helps in lowering the LDL and VLDL which lead to blockages in the blood vessels. But if you are cooking in Ghee or Pure cold pressed vegetable oils, then you will have a healthy ratio of LDL and HDL. Keep reading future articles on how Barley is magic to your weight loss.