Review National Public School, Indiranagar, Bengaluru
By Madhurie Singh, April 27, 2014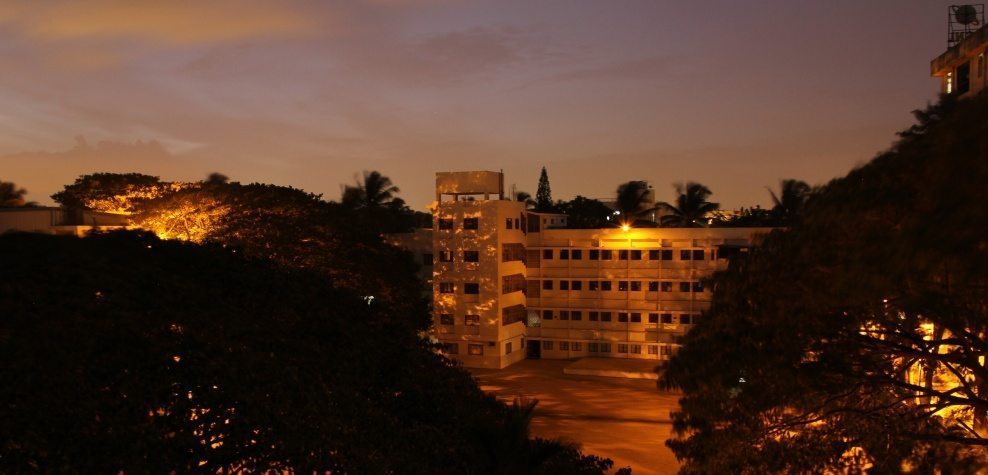 National Public School, Indiranagar, Bengaluru. This is my school and I am wondering why did I wait so long to review it?
Lots of awesome and not to cool memories but dominated by the pleasant ones of course!
NPS as it is known famously in Bengaluru has been known for the results it kind of delivers.
There are a few reasons to it. Firstly, the admission into NPS was even in my times a tough thing due to the entrance exam that the children needed to give, which was pretty tough.
The highlights of the school:
It's known for the discipline, excellent results and the fact that almost all the children get into the career of their choice.
I have known all my classmates and a few from other classes doing really well in their careers. (Mind you successful career has nothing to do with happiness),
This is a school where self motivated children get the right environment to study, explore and get their curiosity answered by the excellent and dedicated teachers.
The url of the school is http://www.npsinr.com/
The school is a boon for those who are keen on academic school with loads of focus on the studies, projects and marks.
The teachers are very good, understanding and experienced. They have excellent knowledge and were highly qualified. I remember my Chemistry teacher was a gold medalist in MSc, Physics teacher was also a gold medalist, the English and hindi teachers were also all masters. The Math teacher Mrs Tikko at that time was a master herself and would ensure she was thorough in her subject as I could see her trying to understand the method of explaining a few theorems from her husband who was from IIT. We would spend time with him as he was excellent in explaining statistics and  integration (I never understood the need to learn it ever).
The challenges and scope for improvement:
If the child is studious then there is no challenge to discuss. May be a bit of little more respect to the teachers by the management will do wonders.
I always believe that teachers must be given their due respect if not worthy compensation.
Many activities can be added but then it will diffuse the aim of the school.