Review of Podar International School CBSE Wagholi Pune
By Madhurie Singh, September 16, 2013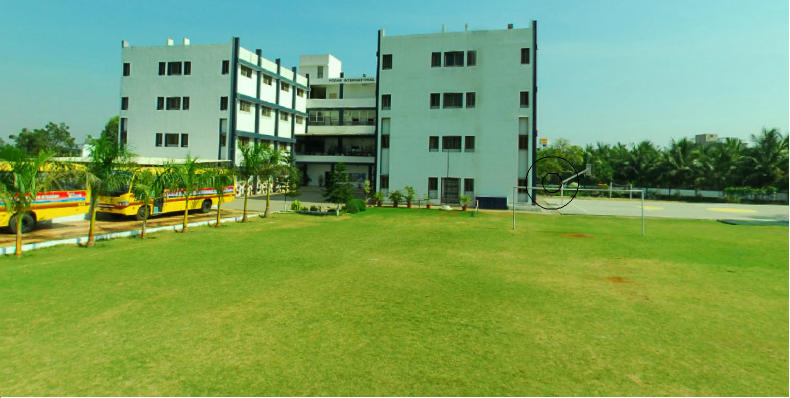 A few months back I had visited Podar International School at Wagholi, Pune.
After driving down to the Nagar road, I was so lost as no one seem to know where this school was. So I tried checking on Google maps which said it was in a place called Ubale Nagar as per their address on the contact us page of their site. But even my Google maps would not help. So finally called the school and realized it next to Chokhe Dhani! Since Chokhe Dhani is a well known place and I have visited it several times, it was a relief to know the route!
But once I entered the lane towards Chokhe Dhani, the school was just near the corner a few km inside the lane on the right hand side. Honestly, first impression of under construction school is never good.
The school seems to be in one acre area, but since there is huge open space all around, I am hoping expansion should not be a problem.
To give you all a few basics of the school. It's a CBSE school under the flagship brand of Podar International School. They have several schools in PCMC and the state since 80 years!
So I cruised through the bamboo scaffoldings and construction materials to reach the admission office, which was a kindergarten classroom as everything else, were in progress.
Met the two very enthusiastic ladies who were really very eager to give away lot of information. Suddenly I felt as if someone was staring behind my back! You the feeling when you do not really see a person but can still feel the stare! So I turned around and found a very pleasant face smiling!
Loved the crisp silk saree she was wearing that added to her charming personality. I smiled back and continued with my Q&A.
I started jotting down my huge form like questionnaire, when another gentleman walked in, stood for a while listening to my questions and pulled a chair next to me. By the look of the expressions on the faces of the ladies in front of me, I knew he was from the school. So I continued asking my questions while he sat through and then the smiling lady also was now right behind me!
The gentleman interrupted and asked me to ask him all the questions. And that's when I found out he was GM Operations of Podar Education Society, Mr. DSJ Franklin. He was smart enough to gauge that such questions are not normal parent type inquiries.
So I had to let them know the reason of my presence there. That's when the lady jumped and told her colleague, "I was trying to wave at you, that I know who she is!" She introduced herself as the head of the kindergarten section, Mrs. Neena Kulkarni. She said she knew me since 5-6 years and had been reading my articles.
Now was my turn to feel embarrassed as I get really uncomfortable when people praise me so much. : P,  I love to praise others though if they deserve.
Anyways then I met the Principal of the school, Mrs. Seema Kapse who seemed very humble with 30 years of experience in other schools and had joined this branch of Podar as the principal.
I was also able to meet their smart Coordinator Shruti Kulkarni who trains and inducts teachers in all Podar schools!
Now this review is incomplete as I was not able to meet any teachers or see the curriculum or even meet the parents. That will be added later soon here.
So come back and read again.
Yet, I will continue with the details that I got through my interactions and web research.
The school is new and in the area where population of well settled societies are far off. So as of now mostly Wagholi, Kharadi, Vimannagar, Chandan Nagar, Keshav Nagar and Nagar road people have taken admission there. People who have recently moved to these areas or transferred ones. People from abroad looking for an IB type school should keep away as of now.
It will take a year to really make out the kind of school it compares with but currently it seems VPMS, Lohegaon and St Arnold's are close competitors. Tagging close by would be Lexicon International School. As the school's fee is nominal in the range of Rs 35000/- to 40000/- per year, it will also attract the local crowd from all around making it an inclusive school. The hike in fee per year is 7-10%. Uniform within Rs 4000/- including shoes, 2 pair of uniform Books were in-house so included in the fee or not was not decided. The school has its own in house curriculum design team called Curriculum Research & Development Centre (CRDC). They also are introducing interactive learning which is again developed by their in-house team. But mostly the NCERT books will be used along with worksheets and not much homework. Teachers are mostly BEd, DEd, MEd, and MSc . The classrooms are large and can accommodate the usual 35 – 40 students which is the strength they are claiming with one teacher for a class. They have a good sports ground though not really very large one. 18000 sq feet to be precise. Everything was going fine when I was told that the school is a 6 day school! The reason for that is that they do not have any activities daily, but they dedicate Saturdays only for the activities. They propose the usual sports like football, cricket, skating and gymnastics with art&craft, music and dance.Also another reason being that they would want to clear off the premises to start their second shift.
Infrastructure wise this seems to be an excellent strategy for the school but how many parents will like these 2 shifts.
Kindergarten classes – Nursery, JrKg, SrKg
Batch 1: 8:30am – 11:30 pm
Batch 2: 11:45am – 2:45pm  
Class 1 – 6
Batch 1:  7:00am – 12:45 pm
Batch 2:  12:45am – 5:00pm
Assessment is as per the CBSE regulation that includes formative and summative assessment, weekly tests, half yearly and final exams with grade system. They have their own buses @ Rs 13550/- per year. SO adding all expenses the  total comes to Rs 60000/-