Review of SP Jain Institute of Management & Research
By Madhurie Singh, September 18, 2016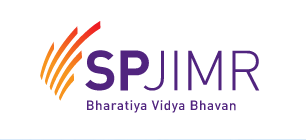 Many of you must be aware that I am visiting professor to many Engineering and MBA Schools in Pune since many years.
It's my love for teaching and assessing MBA Schools that keeps me going to old and new ones every now and then even when I am so short of time managing my blog, portal for school search and online admissions SchoolKhojo and Online Business School of Brand Ambassadors for Women.
After having reviewed hundreds of schools in India, I started reviewing MBA, Engineering, MBBS and other professional courses offered in India by reputed institutes.
So this post is dedicated to SP JAIN INSTITUTE OF  MANAGEMENT & RESEARCH.
At the onset, let me introduce you to the topics that I will be covering in this review of SPJIMR
Curriculum, Uniqueness of the School or Program, Global Exposure, Rankings, Placements and Executive courses.
Curriculum
The PGDM is a two-year full-time program.
First Year
Pre-MBA study material is sent to students before arriving campus!
4 week of foundation module to bring everyone on to the same level of understanding on basic management concepts
Strengthening of Fundamentals in all functional management areas
Holistic perspective of general management
Two semesters of 500 sessions (70 min)
Real life projects and internships
Second Year
Specialization area customised to the career focus of the participants
Focused to provide relevance to the industry requirements
8-week corporate projects
3-week international immersion called as Global Fast Track programme in top-ranked B-Schools.
Uniqueness of the School or Program
Placements
SPJIMR, Mumbai had 100% placement in 2015 with maximum intake into BFSI and Consulting sector. The average salary at placement in 2015 was INR 18.2 lacs in comparison to the average placement salary of Rs 8.3 lacs by other domestic MBA schools.
Ranking
SPJIMR was ranked 4th in Business Today B-School Survey 2015, after IIMS and FMS Delhi.
Center for Continuing Management Education (CCME)
Centre for Continuing Management Education in SPJIMR aims at providing executive education for practicing executives from various corporate.
It offers
EMP (Executive Management Program)
MDP (Management Development Programs)
Learning of theoretical concepts followed by its application in real life
It also conducts a mentors' meet wherein sponsoring companies nominate in-house mentors to guide the participants during the course.
Campus
The vibrant SPJIMR Campus is spread over an expanse of 45 acres in the heart of Mumbai city, the commercial capital of India and a global financial hub. Mumbai is home to important financial institutions such as the Reserve Bank of India, Bombay Stock Exchange, National Stock Exchange, and SEBI. It also houses the corporate headquarters of several leading Indian companies multinational corporations. Mumbai offers students and professionals alike, limitless business opportunities for further growth and development. Its high standard of living attracts people from across the country and abroad, making it a potpourri of diverse communities and cultures. As a student of SPJIMR and by association, this vibrant and exciting city, you will imbibe a rich and unique social, cultural and educational experience.
The campus is located opposite the famous Andheri Sports Complex and is in close proximity to the posh Mumbai suburbs including restaurants, shopping malls, entertainment and recreation areas, hospitals and medical centers. The area is well connected with main express highways, easily accessible and close to Andheri Station.
References:
Curriculum, http://www.spjimr.org/pgdm/program-curriculum.aspx
Alumni placements, http://www.spjimr.org/newsroom/artical-pdf/bfsi-&-consulting-dominate.pdf
Rankings, http://www.outlookindia.com/article/indias-best-bschools-in-2015/295392