Review of the Chinchwad Science Center Pune is awesome
By Madhurie Singh, February 12, 2013
First day first show for movies you would have done, but we did the inaugural visit to the Chinchwad Science Center on this Saturday 9/2/2013 !
I have to admit the planning was nil. But the moment I read the that the Science center is open after inauguration for the public, I wasted no time. We quickly finished our breakfast which was more a brunch as usual.
Set out my sons to collect caps and water bottles. While they got ready, I checked out the address and the map on google to reach the Chinchwas Science center. Everything seemed simple.
I checked the timing to be 10:00 am to 5:00 pm.
Since it was already 1:30pm when we started, we were a little worried if we will be able to see everything as the site said 3 hours is what it will take to visit every exhibit around.
And the Murphy's law had to pop up. We were 2.5 km from the center as per the sign boards on the road, when we went a bit ahead and started to go round and round till we came back to the same point from where we were lost.
Finally reached at 3:30pm!
The place is vast and we were super excited as we have already visited the National Science Museum in New Delhi 3-4 times and we could never finish seeing the entire place. Since this place was one-fourth in size, we thought that this would be completed on time.


But trust me people, it needs either 3 hours 2 visits or a one full day. So I am planning another visit in the summer holidays like a picnic with another place called Bird Valley just half a km away from this one.
The lobby has a huge pendulum, that you must not miss to check out and note down its position as it changes due to the motion in a circle! It's awesome to watch but takes too much time if you just stand there.
Then there is a helix structure in the right that is great to teach kids about DNA, but only when they understand it. So I had to give it a pass. But nevertheless, my sons fiddled with the huge structure.
We started with the 3D show which is such a wuss in comparison to the 3D movies we have seen that it's better to not waste time in standing at the queue for a 5 min movie that is for kids' level may be below 7 yrs only.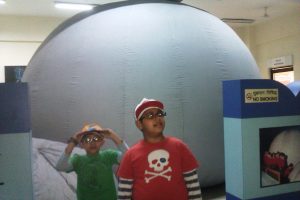 The Taramandal or the planetarium is also not really good to wait for. But if your kids have never seen any then only it may be a good idea. Since we have seen the mighty ones in Delhi, we passed it off easily.
The ground floor starts with the cool similarity to a typical National Museum but transforms into something meant for Mechanical Engg students or Automotive Engg students or someone related to automobile industry. But still nearly one third of the ground floor exhibits are interesting.
If you have kids you must not waste time on the ground floor.
In fact start with the first floor to really give your kids the real value of the science museum / center.
I was pretty miffed and was walking off probably mumbling something when the gaurd's voice stopped me. "Kya hua madamji? " he asked as if he knew me since ages in his UP tone. "Bekaar me time waste kiya itne door se aa kar!", I replied as though I too knew him well. "Arre madamji, lagta hai aap upar nahi gayi hain abhi tak!", shocking me to my wits, he said. "Kya matlab?" , my senses were now all alert. "Bachchon ke liye to upar hi hain na. Jake dekhiye, bahut badiya lagega aapko aur babu log ko!" He seemed to sell proudly. So I walked up just to check if he was right. And to my pleasant surprise, I could have hugged him for the treasure I found in front of me. So I called my husband to come quickly with the kids who were all bored by now. I told him just one line that made them come running, "It's like the mini Delhi science museum!"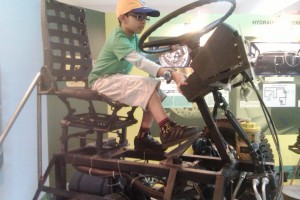 The first floor has two sections. One is related to energy and the other one to the laws of physics. I would advise you to go straight to the Physics sections first. Since we were having a replay of the physical fundamentals it was awesome. My sons initially tagged along with me as long as they could grasp but later they left my side and went away with my husband who did not explain much but participated in pushing the buttons, hitting and pulling where ever was supposed to be. 🙂 I guess kids need to be of that age or learning in their classes to really be keen to understand what was happening in front of them. So I engrossed myself into the world of physics wondering why these things were not there when I was learning physics! And how lucky my kids are to actually see the practical demonstration of the laws of science. I used to dream of one day building one science center in Pune after every visit to the National Science Museum in Delhi. So I guess when you think hard it does happen. 😉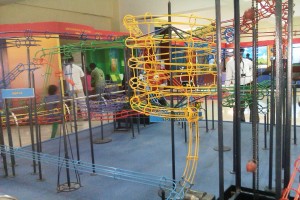 So back to floor one. After the physics sections we went to the energy section, which was ok but the icing on the cake was a fabulous motion demonstrating section. It was so good that I wanted to teach a group of boys who seemed interested but then gave it a pass lest they run away too. 🙁
The best part was that 5:00pm timing was long gone and we were still busy with the first floor exhibits.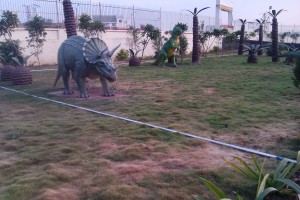 The garden outside is something that even Delhi museum does not have. Oh it was amazing to be physically be part of the various laws of Physics. My sons who had seen it ones with my husband now wanted to show off to me with me. So we went to each part of the garden. The Dinosaurs placed were also cool but no action except people clicking photographs with the giant creatures. A small live puppy was my sons' concern as to who will feed it after we left and can it eat grass if no one fed it anything!
It was 7:30pm by now and we needed lunch more than that puppy. Thanks to the Mc Donald a few KM away that we gorged on the piri piri fries with burgers and cold coffee that managed to make our evening a memorable one.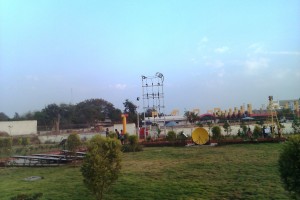 The other side of the garden we still have to explore in our next visit.
Some warnings to you and hopefully the management.
A few exhibits were about to wear off on the day 1 itself!
Quite a few exhibits had no placards or descriptions !
Everyone was touching things that were supposed to be touched irrespective of what was written around. Tiny kids 3-4 yrs age gonging off the bells or honking off the horns just because it was supposed to be ! No buttons were untouched even if the age was 1 year old !
So take an aspirin along with water half way through your day.
A guide who could explain to the parents and kids would have been an ideal situation as it's really difficult to understand.
Take finger food along as there is nothing inside or close by to rely on. Not even a cold drink stall. May be they will start soon as there was a cafeteria board that I saw.
Noisy on the ground floor due to auto parts demonstration with strange odor which I found quite obnoxious.
The ticket is very cheap and must be made a bit high or may be made floor wise if they want to maintain the place.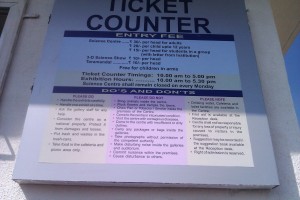 I would recon all those keen, to visit the place asap or by this summer as there is a good chance of many of the exhibits not working after a few months.
Its a must place to visit this summer or sooner for all you readers.