Shocking ! Calcium Sandoz for children contains Aspartame!
By Madhurie Singh, December 08, 2011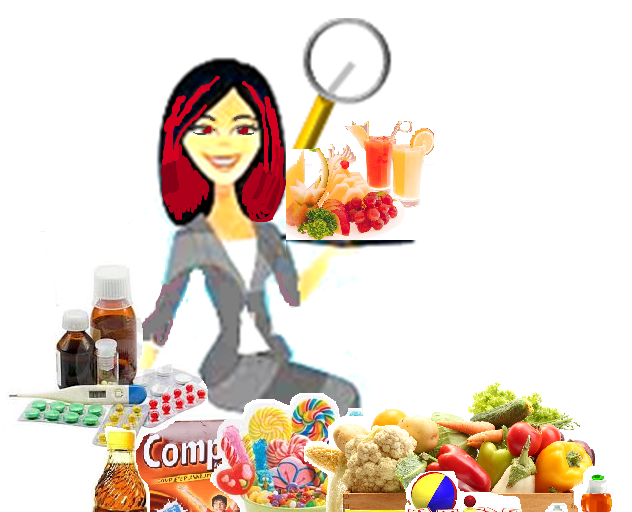 Like all parents I am also passionate about the calcium supplements  and many such vitamins for the well being and healthy growth of my children. So when I decided to cut on the allopathic medicines and shift to the natural health supplement, I was feeling great. So cold cough syrups were replaced by Adulsa and Dcold natural and home made ginger honey syrup. Replaced multivitamins by more daal, cereals, fruits and veggies only. But it was never a point of doubt to worry about age old Sandoz for calcium supplement. After all I ate them in my younger days.
 Like all evolved parents must do yesterday I read the label of the ingredients and nearly fell off the chair!
When I read that one of the ingredients was Aspartame!!!!!
Aspartame to be precise is sugar free substitute.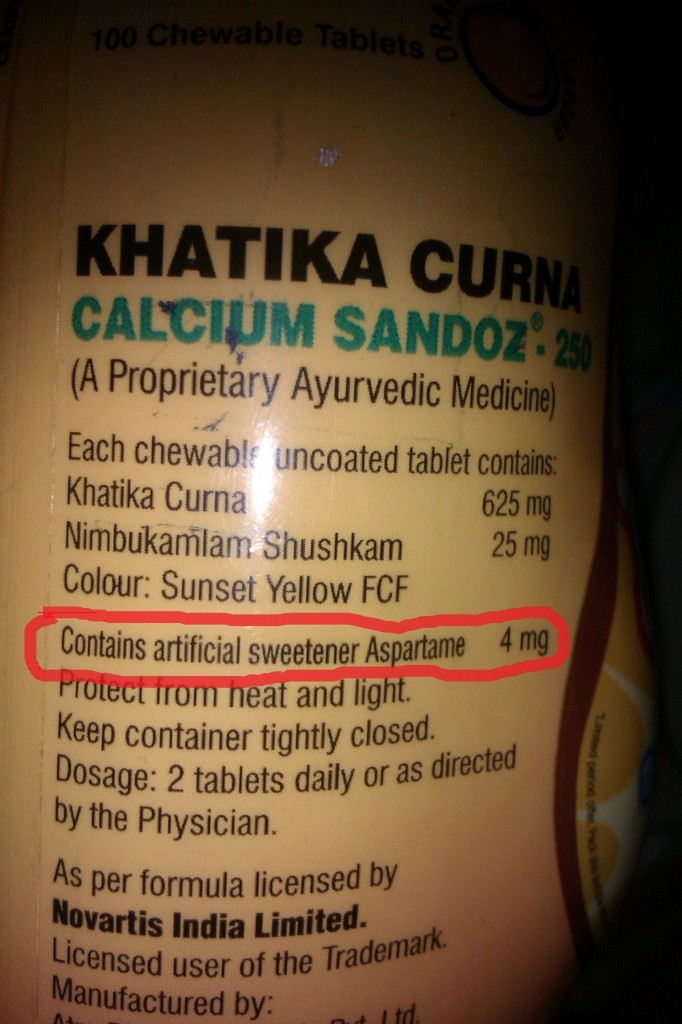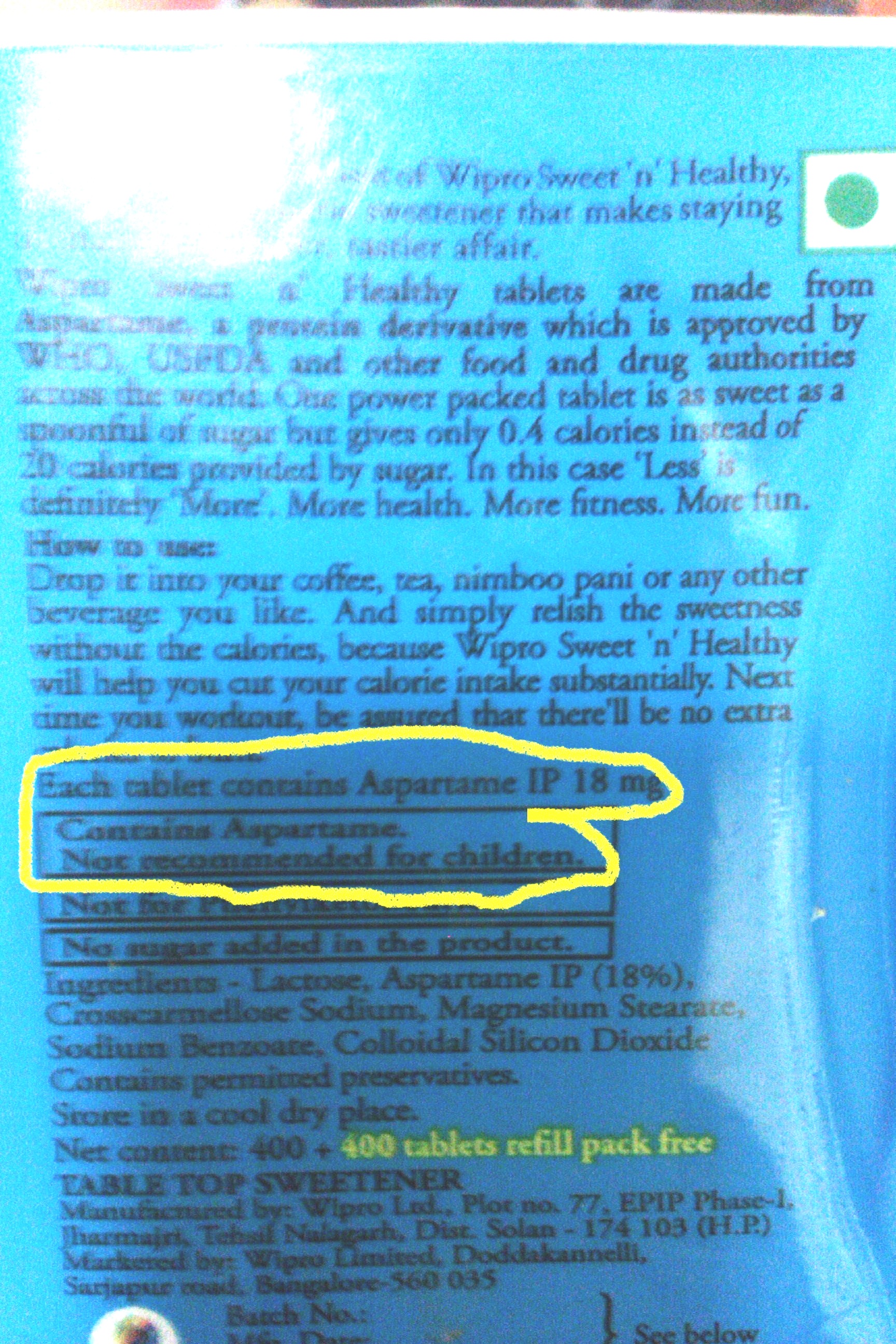 Now who takes sugar free. Adults of course!
Maybe to loose fat it helps but mainly diabetic people take it to cut on glucose intake.
Aspartame is a controversial product with claims that it has several harmful side effects.
I do not think in this highly commercialized world one can believe and trust any research any more. People easily are bought, research papers bought either by money or by power. When a company manufacturing aspartame has incurred crores in installation of the machinery, another crores in the marketing it, then by default its stakes go so high that any such reports damaging the product's saleability factor become deadly for any company.
So anything that is against the bottom line of the company must be bought, sold or demolished AT ANY COST.
The research reports are forcibly manipulated if it is anti -product. Another easy way to promote is fake research reports by reputed people or labs.
Anyways coming back to the fact.
If you pick up any sugar free tablets sold in any shop, you may read that it is not recommended for children. Yet the same aspartame is added in calcium sandoz chewable tablets which is sold only for children!!!
I have thrown away the cute doggy pack, when will you?
Fact:
Each tablet of Calcium Sandoz contains 4 mg of Aspartame.
Aspartame:
Also I found that there is no calcium in the calcium sandoz.!!!!
Thanks to Prashant 's blog.
14th Dec 2011 updated
I came across this lovely informative blog by Prashant (thanks Prashant ! )
Reference
http://www.rense.com/general83/learn.htm
http://www.wnho.net/aspartame_brain_damage.htm
http://aspartame.mercola.com/
http://www.rense.com/general81/ukk.htm
http://group.bmj.com/products/journals