Transport Safety issue with Wisdom World Wakad Pune
By Madhurie Singh, February 20, 2016
Got this request to post a complain about a bus of Wisdom World Wakad School at Pune. Hence posting it as it is.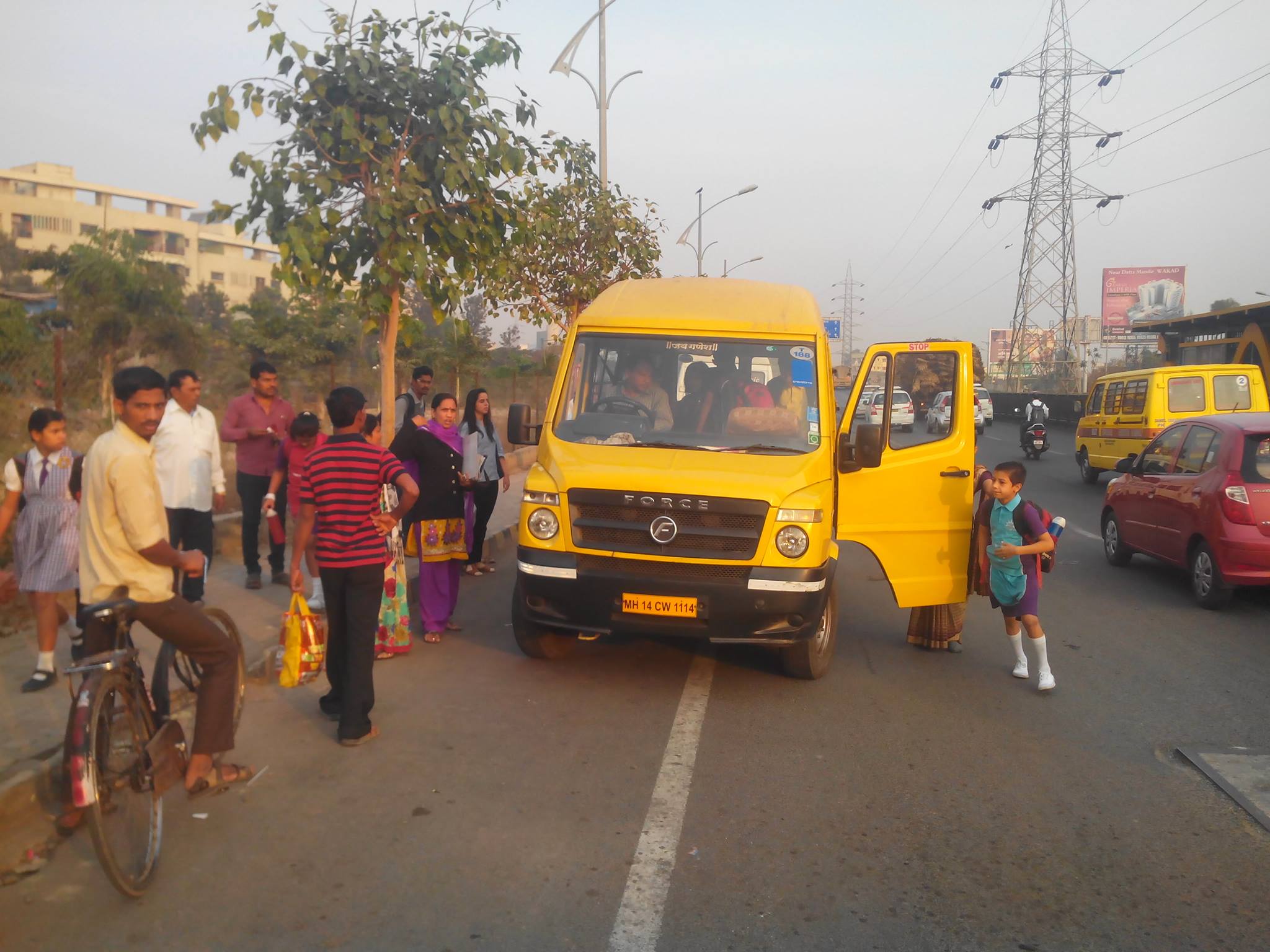 Hello Ma'am, Request you to kindly post the following on the group of wisdom world school for the sake of safety of your children. (Nikhil Deshpande) #WisdomWorldSchoolKalewadiPune
If this is the bus your child is traveling on, your child's life is in danger
Dear All, Please share this as much as possible so that the parents of these children traveling on the bus are informed.
Today morning on Feb 17, 2016 I saw a school bus coming from the wrong side (from kalewadi fata to wisdom world school). The bus driver wanted to drop the students of wisdom world school. When I tried to stop this bus driver, he tried to drive the bus over me and my 6 years old daughter (I wanted to drop my daughter to her school bus standing on other side of the road). The bus number is MH 14 CW 1114.
I made a complain to the school authorities where I was informed by Mrs. Sonali that this bus is private and doesnt belong to school. Nonetheless she generously assured me that the parents of the students traveling on the bus will be informed about this issue.
I urge every one to share this post as much as possible so that the parents are aware of the risk of their children traveling on this bus.