What food to give to your children for rash free, acne free skin?
By Madhurie Singh, January 17, 2017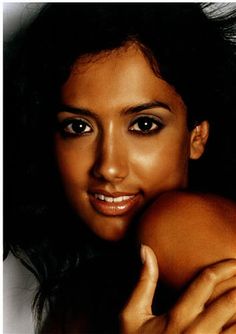 What Foods To Avoid For Healthy Skin
We should remove the following out of our lives:
Refined Vegetable Oils
Our skin cells are made of omega 6 fats. If we eat foods containing poor quality omega 6 fats, such as from processed omega 6 oils, they get absorbed into our skin cells. Those skin cells are then predisposed to inflammation and wrinkling.
Vegetable oils that should be avoided include polyunsaturated oils such as Canola oil, soybean oil, sunflower oil, safflower oil and corn oil as well as Trans fats. Never re use oil as it will mostly contain Trans fats.
Oils to use coconut oil, mustard oil, olive oil and Ghee.
Too much Sugar and Refined Flour
Glycation is when sugar molecules bind with protein molecules and cause cells to stiffen and lose flexibility. GLYCATION = SUGAR + PROTEIN => Stiff Cells with Lose Flexibility
Refined Sugar: It increases insulin which causes the body to have trouble removing the glycation that is occurring. Normally our white blood cells take care of this. But when we eat too much sugar, the body is unable to remove the effects of the glycation.
Refined Flour is the main source of bad Carbs: A diet high in processed carbs and low in good fats can cause glycation. Bread products tend to turn to sugar quickly in our bodies. Processed carbs like Maida, cakes, biscuits, pasta, noodles convert into Glucose very fast as they do not have fibers to slow down the digestion and absorption.
When you eat samosa that is fried in desi ghee or coconut oil, you have solved the problem of quick glycation. But when you eat samosa fried in refined oils, Maida and refined oil both are harmful severely to your skin.
Noodles have Maida but very little fat or refined oil in it.
Burgers have Maida, badly processed chicken patties with too much hormones especially estrogen and cheese which is made mostly from vegetable oils! Adding one leaf of lettuce with one slice of wafer thin onion will not be passed off as having vegetables!
Treated Water
Water in India is treated to kill germs so it is impossible to not treat water. Unless you are using well water, all tap water will contain chlorine, fluorides and many chemicals that accumulate and harm our skin.
If possible use filter water to wash your face or else use essential oils on a wet cloth to wipe off your face after a good natural face pack.
Beauty Products and Drugs
Nearly all beauty products and toiletries have petrochemicals. The petrochemicals are the base of most products which disturb the bacterial flora of the skin.
These also remain in the skin and cause wrinkles, breakdown of collagen, redness, acne and inflammation.
What Food You Must Be Eating To Keep The Skin Healthy
Alpha Hydroxy Acids (AHA's)
AHA's come from milk and fruit sugars. They may reduce pore sizes, reduce fine lines and wrinkles, and improve skin color and texture. Eat fruits and vegetables to get your daily dose of AHA. You can also rub slices of fruits to give your skin an instant zap.
Vitamin C
Vitamin C found in vegetables and fruits are amazing for the skin. Best way to take ascorbic acid is to make a lemonade or eat the fruit with loads of Vit C.
Remember any cirtic fruit has two acids. Ascorbic acid and Citric acid.
Ascorbic acid is Vit C. Your body needs vitamin C for tissue growth, repair and wound healing. It's also an antioxidant, which helps to protect cells from substances that damage DNA. Vitamin C is a water-soluble and so it is not stored in the body thus you need to take it regularly. It is also heat-sensitive and much of it can be destroyed when foods are heated or canned or tetra packed. It keeps check of acne, fine lines and wrinkles.
Citric Acid is great for digestion and also helps in the absorption of many minerals in the form of Citrates. A dash of lemon juice in your salads or dal or fish will really work for your skin.
Co-enzyme Q-10
Co-enzyme Q-10 (CoQ-10) is necessary for energy production in the human body. As an antioxidant, it works to protect and repair damage caused by free radicals. It has been shown to:
Repair sun damage
Improve the elasticity and firmness of skin
Reduce fine lines and wrinkles
CoQ10 is found in sesame oil, peanut oil, walnut oil, wheat germ oil, walnuts, peanuts, spinach, wheat germ and whole grains.
This was a bonus article which I wrote for the moms in the name of teenagers! 😉