Why my boys can cry and will still be good!
By Madhurie Singh, August 09, 2015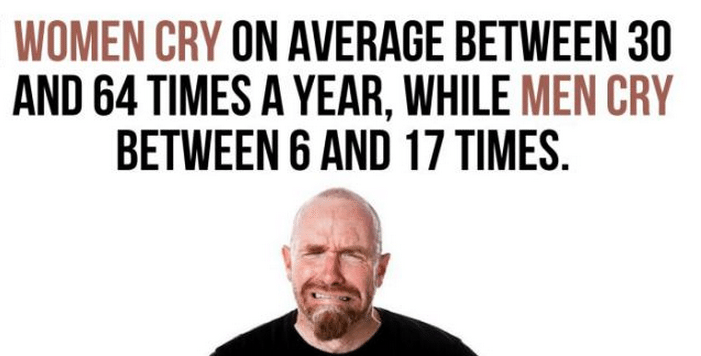 "Ladke rote nahi! Chudiyaan pehani hai kya? Engg banega mera laal! Hamare budhape ka Sahara ho tum! Ladkiyon Ki tarah mat hanso! Kitchen me kya ghusa hai! "
I have heard each of these lines when growing up. Many times, a few pops out of my mouth unconsciously.
Then I immediately correct myself and explain the same to my sons.
"Sorry, I just said something I should not have. I don't believe in this but have been brought up in a society that used these lines so often that they have become part of my language too. But I will not want you boys to use them or believe them at all. You can cry, wear pink, talk to girls, feel scared choose whatever you want to be. Be normal. Be best. No need to be Superboy or superman. You need not be good in every part of your life. If you have to madly follow your passion there will be many other things that will have to be ignored. Don't feel guilty. Don't try to balance your life. It's not possible to be successful with everything balanced. It's a myth.
Some things will suffer. So choose and be happy. No one in this world has everything. No successful person has every part of his life balanced. But being happy is your choice. Don't depend on others for your happiness."
I, Madhurie Singh pledge to make my boys better human being first than run after money or career.
If I had a daughter I would have told her exactly the same. " You can cry, learn science, play any sport, do any job in the world, feel scared too. But don't let the fear rule you. Each human is made of the same type of cells. Use them to serve others. Be successful but never hurt anyone purposely. Don't sacrifice your dreams for me, your siblings or your husband and kids. You are an equal human being and you have the same right to be satisfied when you achieve goals, feel independent when you earn your living, feel happy without any conditioning by any one in this world. Not even you parents. You have one life. Go chase your dream. Being happy is not your husband or child's responsibility. Have a life without them too. Be happy on your own. Choose your priorities and stick to them. Sticking on begets happiness. But don't stick to anything or anyone who abuses you. Stop people who abuse or try to belittle you the first time itself. Cuz second time might be too late. Don't pay attention to what people say. In fact, if you are seriously chasing your dream you won't have time to hear anything negative. Keep negative people out of you life or minimize interaction with them. You got one life prove it."
Do share and like it.