Why parents must appreciate the teachers? 5th Sept 2014
By Madhurie Singh, September 05, 2014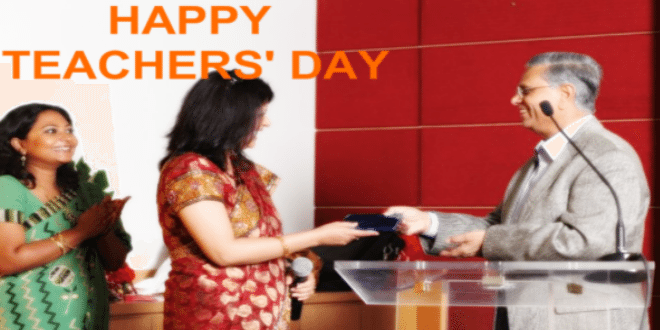 A parent's sincere wish to all the teachers and gurus of all levels.
Without you, we would not dream to pursue our careers.
We appreciate your patience with 30 to 60 children in one class, when, we cannot handle 1-2 kids at home!
Hats off to your hard work which does not end at teaching our children every day, but begins with many additional, yet not so visible work you are doing.
To name a few like disciplining our kids, groom them, develop their personalities, prepare them for trips, motivate them for the sports days and annual days, ensure their safety, encourage them to compete, sort out their interpersonal and intrapersonal problems, learning problems and many more.
And last but not the least, to bear parents like us ;). May you have the patience and courage to bear and continue working passionately.
Happy Teachers' Day to all the lovely teachers in India.
And to wonder why there is such a hulla bulla about the first step taken by one sensible with respect to the school children, far sighted prime minister of India!!!!
Common! This is such a positive move by the leader of the country, that will inspire our children to understand, question and think about leadership in a different way!