Top School Boards in India 2023
By Madhuri Singh, April 18, 2023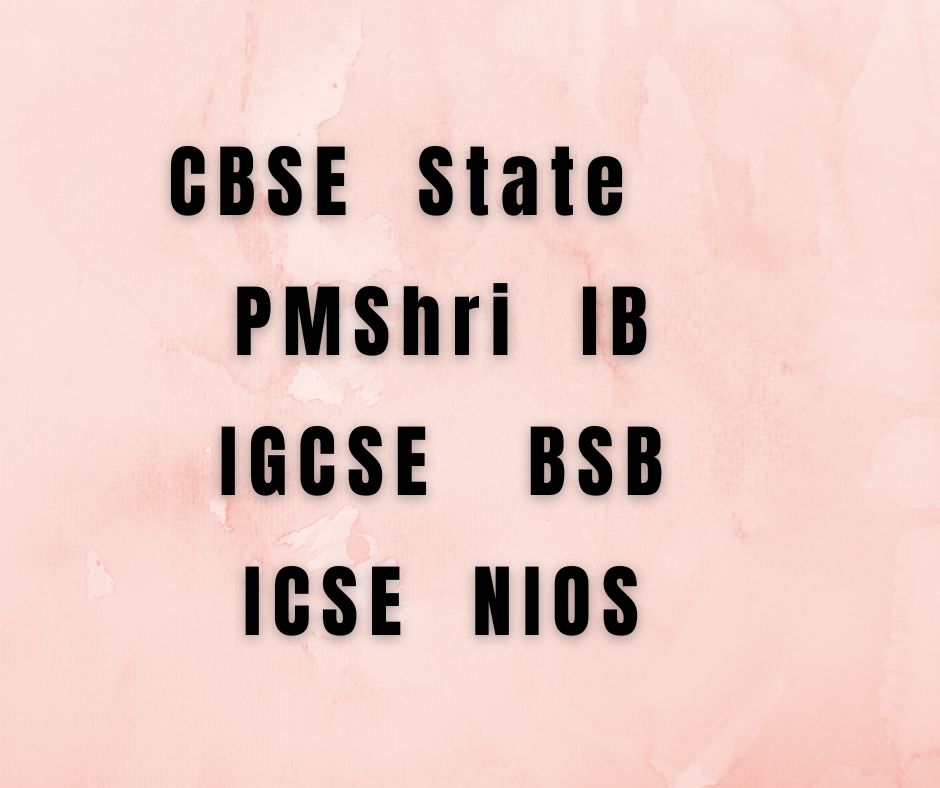 India's Top Education Boards in 2023 that I bet you are reading for the first time. Most sites are copy paste and won't bother to research or find new content. I was checking that most websites have become just AI generated or feed generated sites with zero concern for students. So here I am back with fresh content for you all parents. Now that my children are all settled into their own career paths, time to rev up my passion for helping parents in their quest to find the RIGHT school and RIGHT product for their children.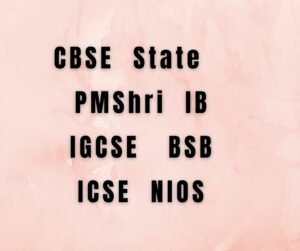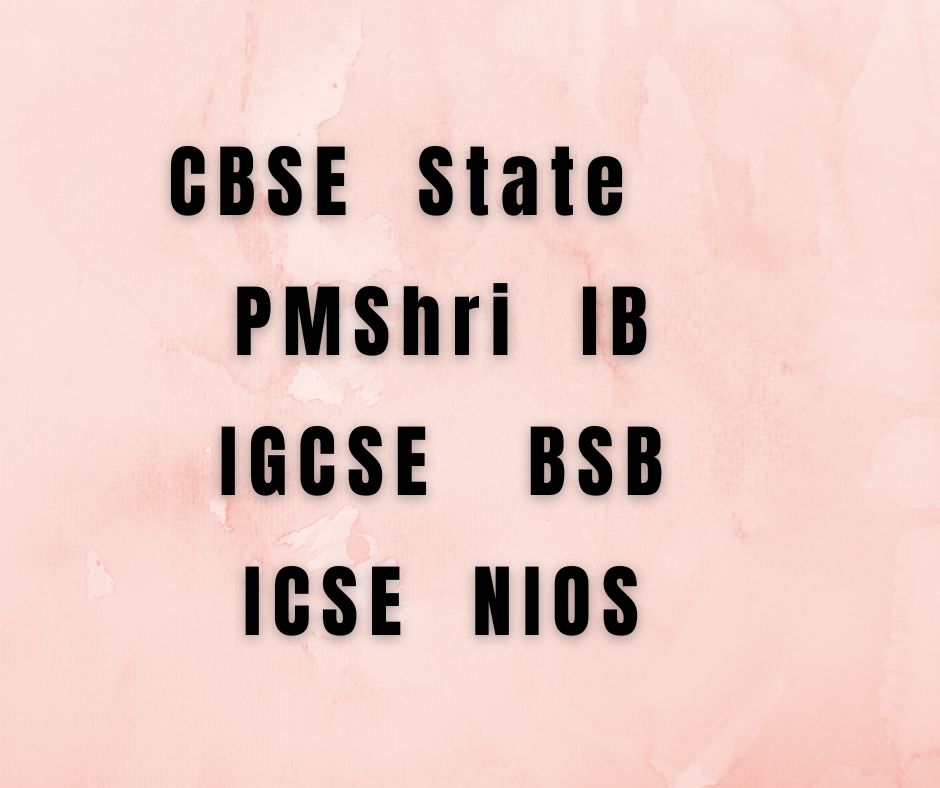 Boards in India
Starting with the list of Boards in India. I am sharing only the links. If I find enough comments in this post then I will write details of each board and their features.
CBSE Central Board of Secondary Education
ICSE Indian Certificate of Secondary Education
NIOS National Indian Open Schooling
PMSHRI PM Shri Schools follow NEP
BSB  Bhartiya Shiksha Board
IB International Baccalaureate
IGCSE International General Certificate of Secondary Education
Mh State  Maharashtra State Board
Which Education Board to choose for my child ?
Check out the Ready Reckoner I had Made to Select Right Board
How to Select Best School by Madhurie Singh
Other Links of my posts on Google Search about Schools and Boards
If You have any queries about any board, read as many articles on this site and try to shortlist the important points that you definitely want from a Board or School. Then try to read about each board and see which all boards cater to your requirements. This exercise must be done 6 months before admission season which starts in October month. For expert consultations look for phone consult page on the menu.