Tree House Preschool chain shutting down branches
By Madhurie Singh, December 15, 2016
Parents whose children are going to Tree House Preschool branches across India are in for a rude shock.
More than 100 pre school branches owned by Tree house preschool chain were shut down this week.
Those that were owned and managed by the company are shut down. As of now the franchises are operational.
The Tree House Primary school is not affected.
The reason could be strategic move to consolidate business via franchisees only.
As of now the parents of Tree house franchises and Tree House primary school branches in the city and country have sent notices to the parents.
Keep posting updates parents in the comments below for the benefit of other parents.
No need to panic. Communicate with your school principals and ask for copies of any letter received from Tree House Head office.
This is an update via a parent.
Abha Shah This is only for playschools and not for High school. Please read the msg from principal of my daughter's school, who studies in tree house high school kondhwa.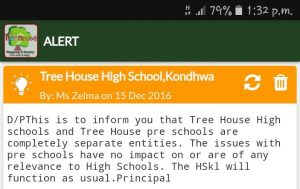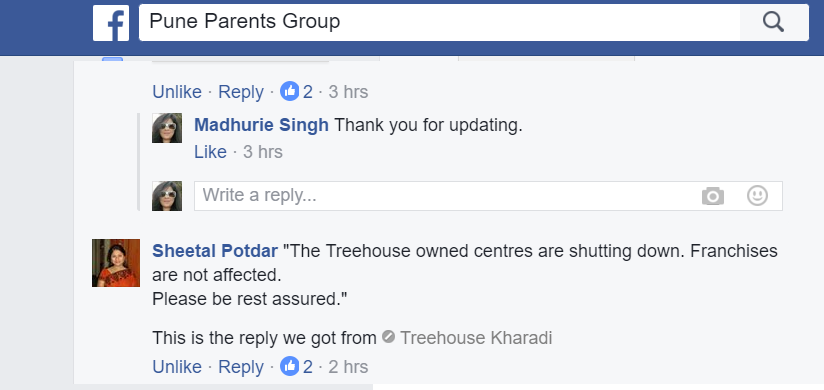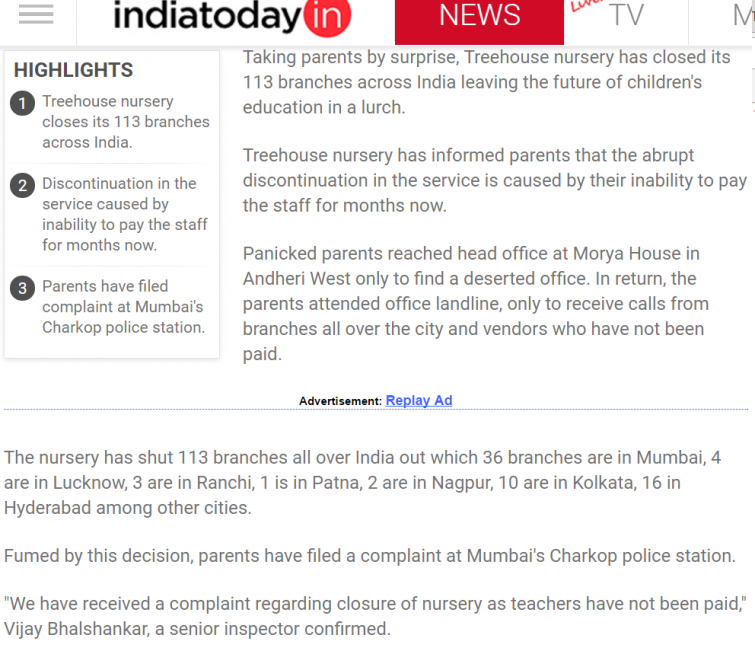 Source: http://indiatoday.intoday.in/story/treehouse-nursery-mumbai-parents-kids/1/834735.html